Geoffrey Keezer
| | |
| --- | --- |
| Instrument | piano |
| Birthplace | EauClaire, WI |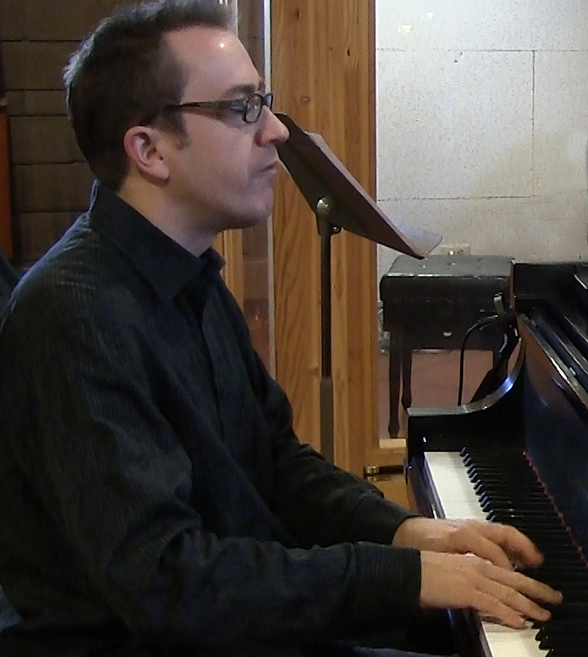 A lauded name on the jazz scene since the tender age of 17, Geoffrey Keezer is a native of Eau Claire, Wisconsin. Geoff took up the piano at age three and quickly showed himself to be a prodigy. As an eighteen-year-old freshman at Berklee College of Music in 1989, he was invited to join Art Blakey's Jazz Messengers, launching his talents into the spotlight. The year before, his mentor James Williams encouraged him to record his debut album, the well-received "Waiting In The Wings." His career continued to take off in the early 1990s with a performance at the Hollywood Bowl of Gershwin's Rhapsody In Blue (conducted by John Mauceri).
As a composer, he has been honored with commissions from the Carnegie Hall Jazz Band, the Saint Joseph Ballet, the Mainly Mozart Festival in San Diego, the Scottish National Jazz Orchestra and the Zeltsman Marimba Festival. He also was a recipient of Chamber Music America's 2007 New Works grant. His arrangements have also been lauded; in 2010 he was nominated for a Grammy award for his work with vocalist Denise Donatelli (Best Instrumental Arrangement Accompanying A Vocalist). His earlier album with Denise, "What Lies Within," included a virtuosic version of Meredith d'Ambrosio's lyric to Clifford Brown's Daahoud (the lyric version is titled Beloved)
. He has also accompanied many other acclaimed vocalists, including recordings with Diana Krall and Diane Reeves.
As a leader, he has recorded 22 releases, including his most recent work, "Heart Of The Piano," on solo piano. His album "Áurea" earned him a 2009 Grammy nominatation for Best Latin Jazz Album; this creative work combined American jazz with South American folk music.
As a sideman, his discography includes giants like Art Farmer, Roy Hargrove, Benny Golson, Jim Hall, Ray Brown, Victor Lewis, Brian Lynch, Ralph Moore, Christian McBride and Chris Botti. Geoff has even made a splash outside of jazz—pop icon Sting hailed him as "a superb technician and improviser," concluding that Geoff was indeed "a musician's musician." Still in his early 40s, Geoff's virtuosity, adaptability and soul continue to make him a major force in jazz piano and composition today. Stay current on Geoff's recent news at his website.