Featured Composer
Lonnie Hillyer
March 25, 1940 – July 1, 1985
| | |
| --- | --- |
| Instrument | trumpet |
| Birthplace | Monroe, GA |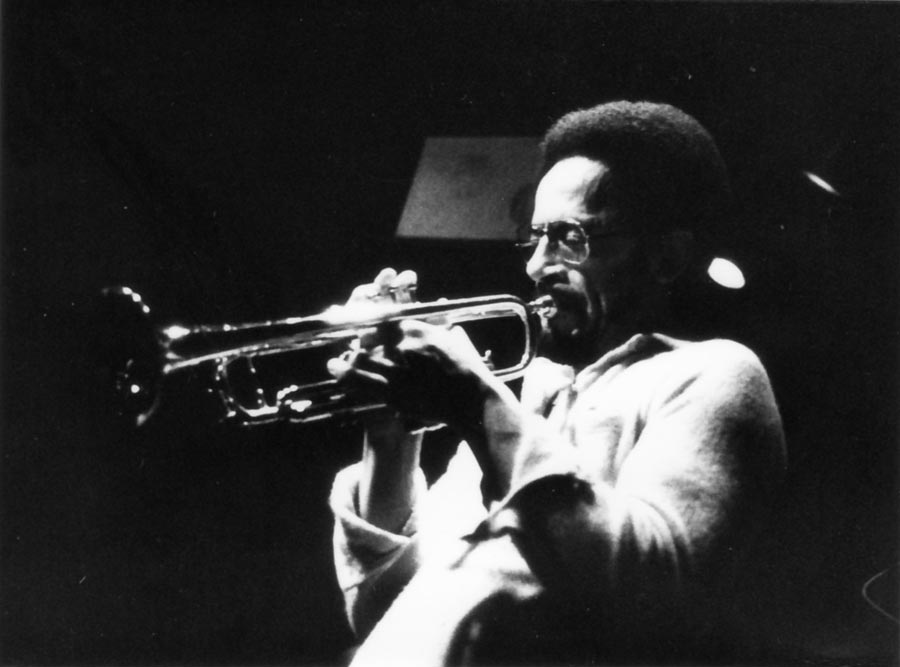 Today we're celebrating the birthday of trumpeter Lonnie Hillyer. Lonnie wasn't able to record any of his own compositions during his life, but our own Don Sickler has recorded two of them. Take a minute to check them out today: Minor Reflections and Soft Shoulder. Trumpeter Brian Lynch was a student of Lonnie's and plans to share some of his teaching methods with us someday.
A fearless soloist armed with a crackling tone and keen melodic invention, Lonnie Hillyer is best known for his work with bassist/band leader Charles Mingus. Lonnie hailed from Detroit and was a teenaged friend of alto saxophonist Charles McPherson; they both studied with bebop maestro Barry Harris. Lonnie played with Yusef Lateef and Joe Henderson before moving to New York in 1961, where he worked and recorded with Harris, Charles Mingus and McPherson, all into the 1970s.
He also often performed with tenor saxophonist Charlie Rouse, and also co-led a group with saxophonist Charles Davis. Lonnie is also remembered as a great educator, particularly by fellow trumpeter Brian Lynch, who hopes to put together some of Lonnie's teachings to benefit other trumpeters.