Apocalypse

– Justin Robinson

Perhaps not as gloomy as the title implies, this song is nevertheless intense and plaintive. Our lead sheets all include the piano voicings from the intro and coda.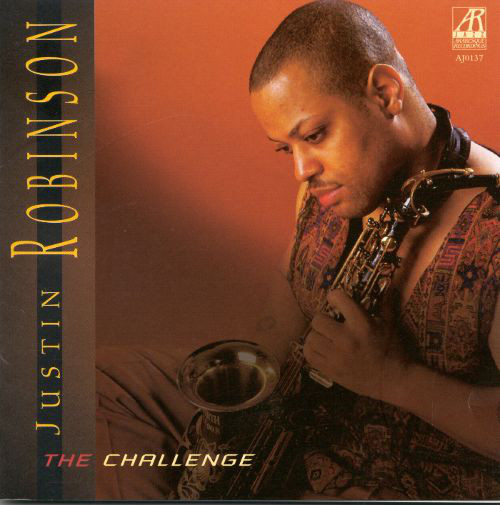 All selected items will be available for download after purchase.
Recording:

Justin Robinson - The Challenge

Recorded on:

April 14-15, 1997

Label:

Arabesque Jazz (AJ 0137)

Concert Key:

G minor

Vocal Range:

, to

Style:

Swing (medium up)
Alto Sax - Justin Robinson
Piano - Stephen Scott
Bass - Dwayne Burno
Drums - Dion Parson
Justin Robinson's Apocalypse is intense and dark-toned, but perhaps not as epic or explosive as the title may imply. It's a medium-up minor-key swinger with quite a short form—just eight measures long. The melody repeats a single two-measure phrase, each over a different chord with a different last note.

In the first measure, the melody leans on C♯(D♭), which has a different function in each of the four chords: a flat 5th "blue note" on Gm6, a sharp 11th on G7, the 7th of E♭7, and a sharp 5th on F7. Though there are no V-I motions in these chords, their resolutions (G7 to E♭7 and F7 to Gm6) are surprisingly smooth; these could be interpreted as minor third subsitutions of V-I cadences.

In the head, rhythm section figures complement the melody; solos go to 4-feel. There is a four-measure intro, repeated twice, which reappears as an ending. It features rhythm section figures similar to the first measure of the head, with a series of piano voicings with the same shape transposed in fourths. These five-note voicings, with a minor second at the bottom, are shown in all our lead sheet editions.
Justin Robinson explains that this song was inspired by the late pianist Kenny Kirkland. Describing Kenny's playing, Justin says, "with that kind of energy it almost sounds like the end of the world."
Pianist Stephen Scott played on Justin Robinson's first recording, the Harper Brothers quintet's self-titled debut album in 1988. Three years later, Justin played on Stephen's first full album as a leader, "Something To Consider;" in that same year Stephen made a guest appearance on Justin's debut as a leader, "Justin Time." The rhythm section heard on "
The Challenge
" also appears on one song on Stephen Scott's 1996 album "The Beautiful Thing."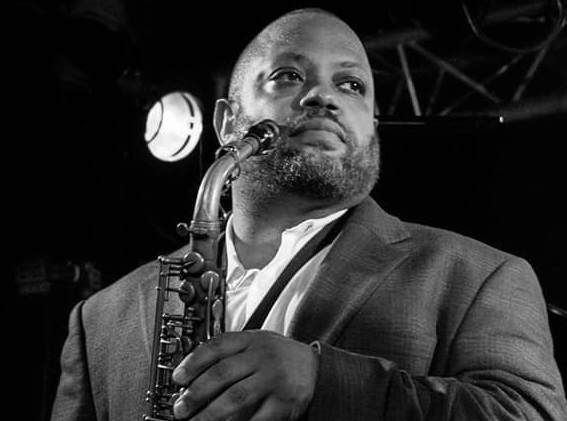 born on August 14, 1968
Justin Robinson is an important member of the generation of jazz musicians who began their careers in the late 1980s to early 1990s. Justin got his professional start at age 18 in the Harper Brothers Quintet, making his first recording with them in 1988. Three years later, he made his first recording with Roy Hargrove, on pianist Stephen Scott's debut album "Something To Consider." Justin would continue playing with Roy for the rest of Roy's life. Read more...