Lamentations For R And D

– Justin Robinson

A passionate tribute to pianist Ronnie Mathews and bassist Dwayne Burno, subtle in its simplicity like many Justin Robinson songs. A transcription of Justin's fiery solo is available.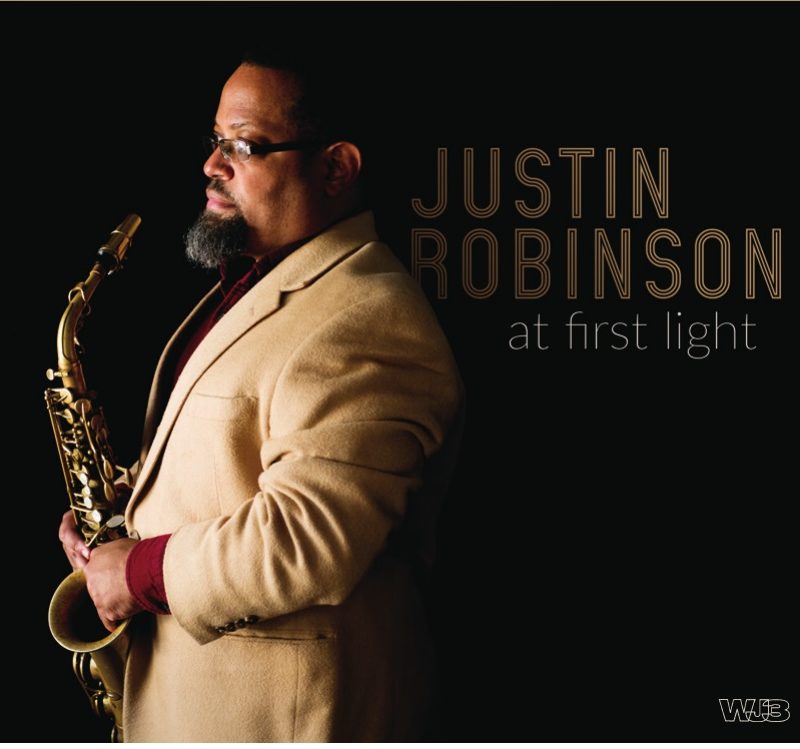 All selected items will be available for download after purchase.
Recording:

Justin Robinson - At First Light

Recorded on:

June 6, 2017

Label:

WJ3 (1022)

Concert Key:

No key center

Vocal Range:

, to

Style:

Latin (medium)
Alto Sax - Justin Robinson
Piano - Sharp Radway
Bass - Ameen Saleem
Drums - Jeremy "Bean" Clemons
Lamentations For R And D is a great example of Justin Robinson's signature style—a complete song packed into a simple, short form. This one is only 12 measures long, with a single melody phrase repeated three times in different transpositions. It's not a blues but really an ABA form, with the last melody phrase transposed up a fourth from the first. The second phrase, besides being transposed, has subtly different intervals. Our lead sheets have no key signature; there are only four different chords in the head (F7sus, E7sus, Amaj7, Gmaj7) and none really feel like the tonic.

There is an intro unrelated to the head, at a ballad tempo. It's a 12-measure solo section over repeated descending minor II-V7 changes from Am7(♭5) (III-VI7-II-V7 in the key of F). This leads to a drum solo interlude, first rubato and then in time for 16 measures; the piano and bass then enter to set up the groove, with eight measures of F7sus vamp before the head. Our audio excerpt starts on this vamp. The ending is unexpected: the repeat of the out head is only seven measures long, ending on Gmaj7.

A transcription of Justin's alto sax solo and melody interpretation is available; click on Solos for more details.

"R" in this song's title refers to pianist
Ronnie Mathews
. Justin Robinson only recorded with Ronnie once, on
Roy Hargrove's
2005 album "
Nothing Serious
." For another recording of Ronnie with Roy check out the former's beautiful
Lament For Love
.
"Nothing Serious" also featured bassist Dwayne Burno, the "D" in this song's title. Dwayne played on three of Justin's albums: "
The Challenge
," "In The Spur Of The Moment", and "
Alana's Fantasy
." Dwayne also played with Justin on "Reconstruccion" by pianist Sebastian Chames as well as "Haunted Melodies," an all-star tribute album to
Rahsaan Roland Kirk.
CLIP
Our four-page Melody/Solo Transcription contains Justin Robinson's solo on the intro, melody interpretation for the in head, and his solo on the form. Both before and after the head, Justin plays fiery, impassioned solos full of fast runs and patterned lines. In the in head he scoops into many melody notes, and adds pickups to the melody phrases on the repeat. His interpretation of the out head is much straighter and is not shown on our transcription except the last phrase with its rubato fill at the end. After the head, Justin solos for four choruses. He combines bebop vocabulary with more angular shapes, both in eighth-note and sixteenth-note lines. This transcription has detailed articulations which clearly show the distinctly fluid quality of his phrasing.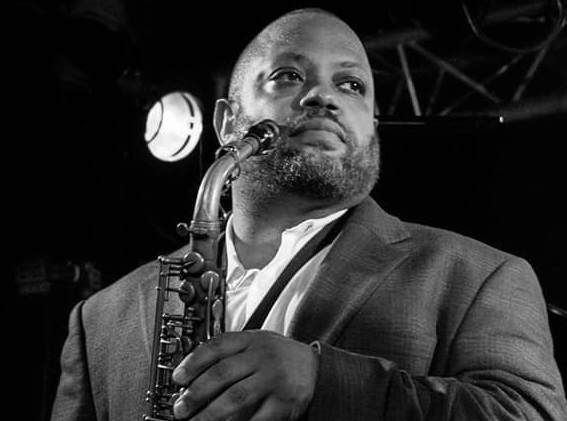 born on August 14, 1968
Justin Robinson is an important member of the generation of jazz musicians who began their careers in the late 1980s to early 1990s. Justin got his professional start at age 18 in the Harper Brothers Quintet, making his first recording with them in 1988. Three years later, he made his first recording with Roy Hargrove, on pianist Stephen Scott's debut album "Something To Consider." Justin would continue playing with Roy for the rest of Roy's life. Read more...