At First Light

– Justin Robinson

A dramatic rubato ballad melody, with a modal vamp for the solos.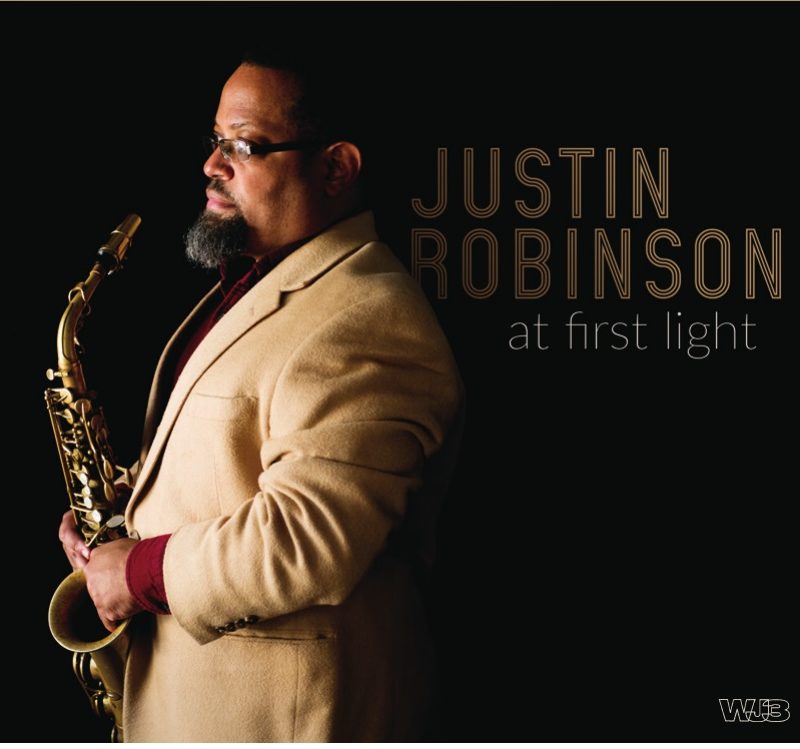 All selected items will be available for download after purchase.
Recording:

Justin Robinson - At First Light

Recorded on:

June 6, 2017

Label:

WJ3 (1022)

Concert Key:

E minor

Vocal Range:

, to

Style:

Ballad
Alto Sax - Justin Robinson
Piano - Sharp Radway
Bass - Ameen Saleem
Drums - Jeremy "Bean" Clemons
At First Light, like several other Justin Robinson songs, has a short, simple, but powerful melody. This song is dramatic and forceful, with most of the melody in a bluesy E minor pentatonic scale. The head is played slowly and rubato, going into tempo only on the solos which are over a modal vamp. This format is reminiscent of the style of John Coltrane's classic quartet.

The head is eight measures long, played twice both in and out. Our audio clip starts on the repeat of A and continues to the Interlude. The head changes use some interesting resolutions, with diminished chords connecting root-position minor sevenths with their second inversions (the fifth in the bass). Cdim7 appears twice between Em7 and Em7/B; in the fifth measure Gdim7 is used between Am7 and Am7/E. After the head, the bass sets up a medium-up groove on a B pedal; piano and drums enter after eight measures, with the piano voicings establishing a B7♯5(♯9) chord quality.

This chord continues for the solos; the scale for this chord is B "altered" or "diminished/whole-tone," the seventh mode of C melodic minor. On the recording, pianist Sharp Radway also uses B whole-tone scale, which has a natural ninth instead of the sharp ninth in the basic chord. The rhythm section vamps for eight more measures after the solos, going back to rubato for the out head.

Our lead sheet shows the top notes of the piano voicings where they enter in the vamp section, as well as the first ride cymbal rhythm in the same place.
"
At First Light
" is Justin Robinson's fifth album as a leader. Justin and bassist Ameen Saleem played together in
Roy Hargrove
's quintet in 2017. Later in June 2017, Roy recorded two songs on pianist Sullivan Fortner's album "Moments Preserved," with Saleem and drummer Jeremy "Bean" Clemons. Ameen and Bean also played together on the former's 2013 album "The Groove Lab," which also featured Roy.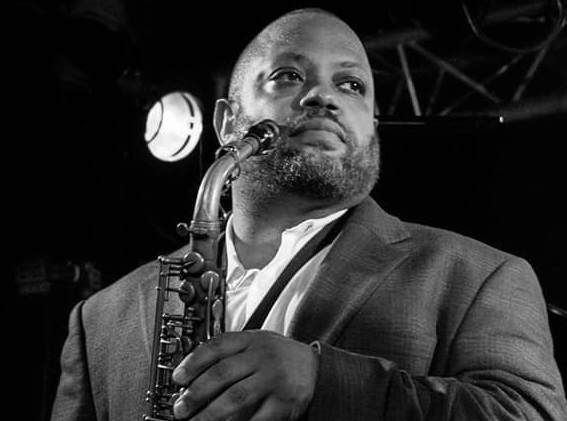 born on August 14, 1968
Justin Robinson is an important member of the generation of jazz musicians who began their careers in the late 1980s to early 1990s. Justin got his professional start at age 18 in the Harper Brothers Quintet, making his first recording with them in 1988. Three years later, he made his first recording with Roy Hargrove, on pianist Stephen Scott's debut album "Something To Consider." Justin would continue playing with Roy for the rest of Roy's life. Read more...