It Rained All Day In Rio

– Justin Robinson

A lyrical Latin song with rhythmic hits at the end of each section. This song has a longer form than many other Justin Robinson compositions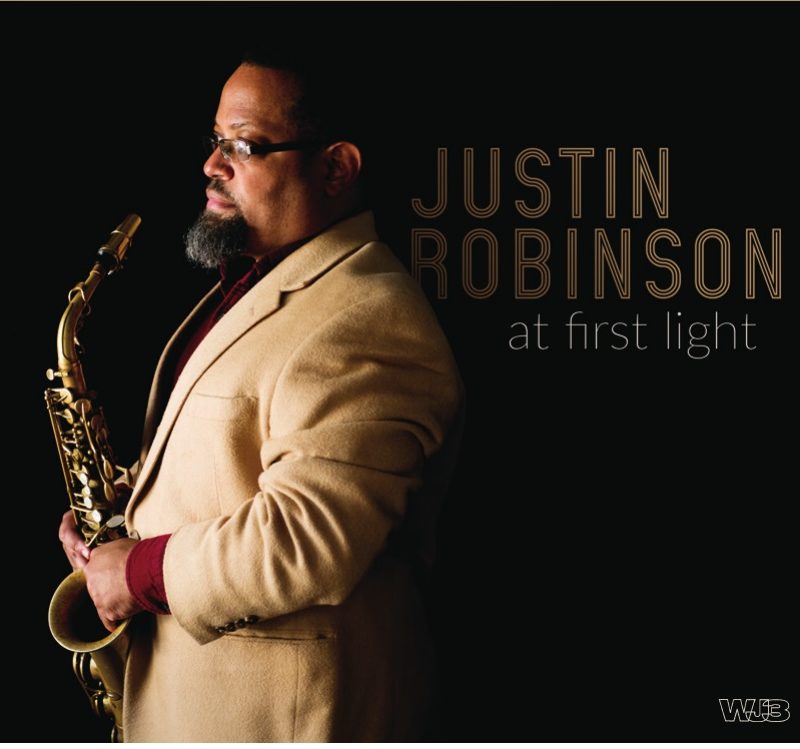 All selected items will be available for download after purchase.
Recording:

Justin Robinson - At First Light

Recorded on:

June 6, 2017

Label:

WJ3 (1022)

Concert Key:

B

Vocal Range:

, to

Style:

Latin (medium)
Alto Sax - Justin Robinson
Piano - Sharp Radway
Bass - Ameen Saleem
Drums - Jeremy "Bean" Clemons
A lyrical song with a wistful quality, echoed by the title. The form is considerably longer than many other Justin Robinson songs—56-measure AABC. The 16-measure A sections have a 2-feel Latin groove, close to bossa or samba but not firmly one or the other; the eight-measure bridge swings. The wistful sound of the melody comes from its emphasis on the sevenths of the chords; it never resolves to the tonic in the home key of B. Our audio clip starts on the repeat of A.

Each section ends with a two-measure rhythmic figure on F♯7, with a rising melody which balances out the generally downward direction of the rest of the melody and harmony. The A section changes descend mostly stepwise, visiting A major and G major; the bridge begins with a resolution to F major.

In our lead sheet, the rhythms of the tenth and 14th measures of the A section are based on what Justin plays on the recording. In his original manuscript, these measures have a half note followed by quarter-note triplets. However, he anticipates this figure every time, with the second note on the third quarter-note triplet of the measure.
Justin Robinson first recorded with trumpeter
Roy Hargrove
on pianist Stephen Scott's debut album, "Something To Consider," in 1991. Justin played on three albums led by Roy: "Nothing Serious" in 2005, "Earfood" in 2007, and the big band album "Emergence" in 2008. The last studio recording of Justin and Roy together is Justin's third album as a leader, "In The Spur Of The Moment" from 2010.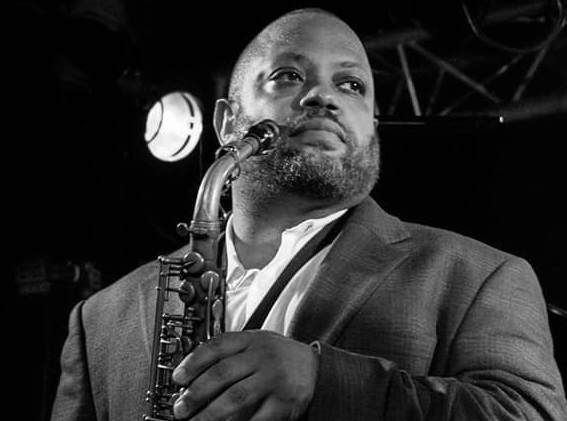 born on August 14, 1968
Justin Robinson is an important member of the generation of jazz musicians who began their careers in the late 1980s to early 1990s. Justin got his professional start at age 18 in the Harper Brothers Quintet, making his first recording with them in 1988. Three years later, he made his first recording with Roy Hargrove, on pianist Stephen Scott's debut album "Something To Consider." Justin would continue playing with Roy for the rest of Roy's life. Read more...