Paula

– Justin Robinson

Named for Justin's wife, this song is propelled by an engaging slow funky groove. It's quite simple with a cyclical chord progression.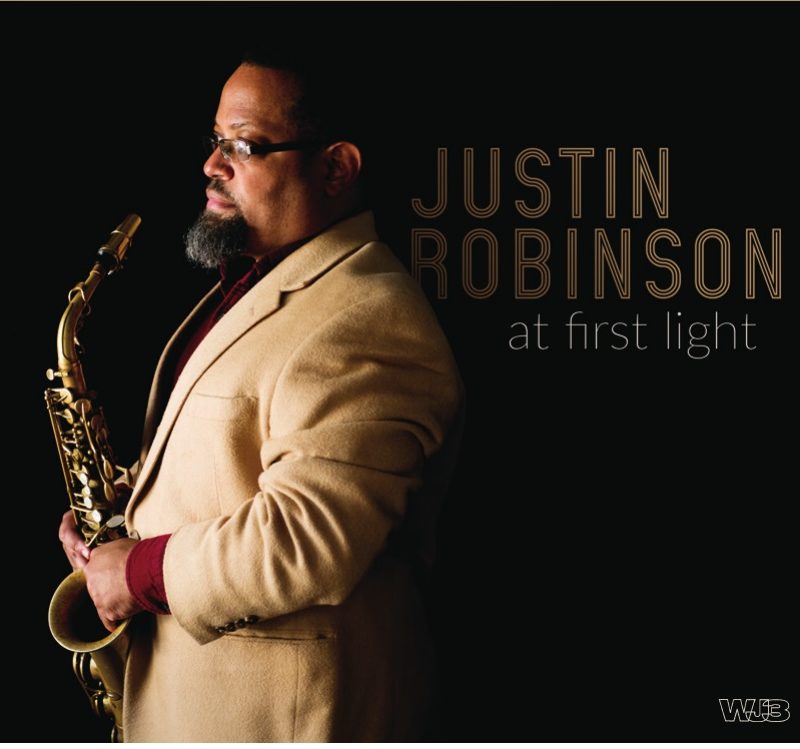 All selected items will be available for download after purchase.
Recording:

Justin Robinson - At First Light

Recorded on:

June 6, 2017

Label:

WJ3 (1022)

Concert Key:

B-flat

Vocal Range:

, to

Style:

Even 8ths (slow)
Alto Sax - Justin Robinson
Piano - Sharp Radway
Bass - Ameen Saleem
Drums - Jeremy "Bean" Clemons
This song's form is only four measures long, but its cyclical chord progression drives it ever forward—once you get going on it you won't want to stop! It's based on a slow funky groove, with the bass line simply quarter notes on beats 1, 2, and 3. The melody has a relaxed quality, using triplets against the even eighths of the groove—this song could be played as a triplet-based shuffle, but with an even-eighths groove the triplets really lay back. Our audio clip fades in at the start of the saxophone melody.

The four chords in this song are E♭maj7, E♭7, B♭maj7, and G7; at first E♭ could seem like the tonic, but the last two chords really establish the key center as B♭ despite the unusual resolution from G7 to E♭maj7. The latter chord is really a substitute for Cm7. The changes feel like a II-V7-III-VI7 cycle even though there are no II-V or V-I resolutions.

Our lead sheet shows the form from the recording, with the intro and coda. The bass starts alone, with drums gradually entering the second time through the form. The piano then joins the bass rhythm a couple of times, followed by a piano solo before the head. Our audio clip starts just before the melody enters. After the out head, Justin continues soloing as the form repeats and fades out.
Justin named this song after his wife. It's one of a number of his compositions with short, cyclical forms, including several on this album and others on "The Challenge," Justin's second album as a leader.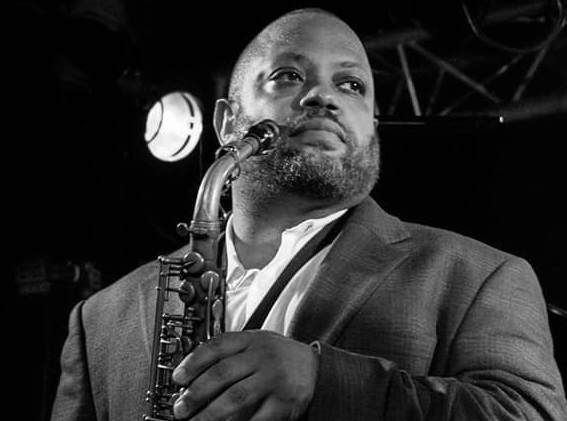 born on August 14, 1968
Justin Robinson is an important member of the generation of jazz musicians who began their careers in the late 1980s to early 1990s. Justin got his professional start at age 18 in the Harper Brothers Quintet, making his first recording with them in 1988. Three years later, he made his first recording with Roy Hargrove, on pianist Stephen Scott's debut album "Something To Consider." Justin would continue playing with Roy for the rest of Roy's life. Read more...