Clifford Brown
October 30, 1930 – June 27, 1956
| | |
| --- | --- |
| Instrument | trumpet |
| Birthplace | Wilmington, DE |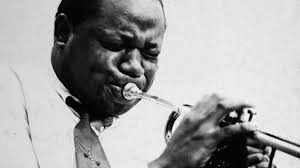 Clifford Brown was a legendary and influential trumpet player who had everything going for him: an incredible sound, dazzling technique and ideas, and a great compositional gift. Brown was in the limelight for just five years (he died in a car accident at age 25) yet his mark on jazz is indelible. Early performances at jam sessions with Dizzy Gillespie, Charlie Parker and Fats Navarro (his major influences) led to work with R&B bandleader Chris Powell, which included his first commercial recording (March 21, 1952). His second commercial recording was with Lou Donaldson for Blue Note Records (June 9, 1953), a session that also included Philly Joe Jones and Elmo Hope (Carvin' The Rock, De-Dah and Bellarosa). On this session, Clifford also got to record one of his own compositions (Brownie Speaks), which became his first recorded composition.
Two days later, on June 11, he, along with Philly Joe, were recording on a Tadd Dameron session for Prestige. Nowadays this album is mostly known from its later release as "The Clifford Brown Memorial Album." Eleven days later, Clifford was back in the studio for Blue Note Records on a J.J. Johnson session. Next, Clifford's own sextet session for Blue Note on August 28, 1953, with Gigi Gryce (Hymn Of The Orient), Charlie Rouse, John Lewis, Percy Heath and Art Blakey, where Clifford recorded his second original Minor Mood. Clifford and Gigi were then off to Europe with the Lionel Hampton band, where many of the musicians snuck away from Hamp to record their own projects. Clifford's first was with his fellow Hamp trumpet section mates Art Farmer and Quincy Jones (as director and arranger) which you can see in discographies listed as "Cliff Brown - Art Farmer with the Swedish All Stars". Fortunately for us, Clifford recorded quite a bit on this European trip, with more sessions on September 28, 29, and October 8, 9, 10, 11, 15 and November 12 and 15.
Clifford's next session was back in NYC live at Birdland for Blue Note on February 21, 1954 with the Art Blakey Quintet, with Lou Donaldson, Horace Silver and Curley Russell. Next, in April, he was in LA doing another concert recording, this time for Gene Norman, with Carl Perkins on piano. This was also his first recording with Max Roach. All of Clifford's next recordings were in LA until December. He first recorded his classic compositions Joy Spring and Daahoud with septet arrangements by Jack Montrose (July 12, 1954) before starting to record with the Brown-Roach quintet with Max Roach, Harold Land, Richie Powell and George Morrow. After their classic sessions on August 2, 3 (Sweet Clifford), 5, they did their own versions of Joy Spring and Daahoud on August 6.
After a septet session on August 11, Clifford did one more septet session with Jack Montrose on August 13. On the 14th, he was in the studio with Dinah Washington. His last LA session, another live concert for Gene Norman, was on August 30. Clifford then headed back to NYC to record with vocalists Sarah Vaughan (December 16,18) and Helen Merrill (December 24) to close out his recording for 1954.
Clifford started off 1955 with his classic "Clifford Brown and Strings" recordings (January 18, 19, 20). On February 23, the Clifford Brown-Max Roach quintet was back in the studio recording a couple more Clifford Brown classics (Gerkin For Perkin, Swingin'), followed on the 24th with George's Dilemma and Blues Walk, and on the 25th with Sandu. The next commercial recording for the group was on January 4, 1956, with Sonny Rollins on tenor sax. The only other commercial recordings were February 16 & 17 at Basin Street and a "Sonny Rollins Plus Four" session for Prestige (March 22). Fortunately for us, private tape recorders were capturing other live Clifford Brown performances, and they've come out on a variety of labels.