Waltz For Phineas

– Geoffrey Keezer

Geoffrey Keezer's first tribute to legendary pianist Phineas Newborn, Jr., is quite harmonically advanced, with rich, dark chords over a mysterious-sounding bass pedal. A solo piano arrangement is available.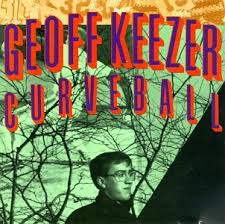 All selected items will be available for download after purchase.
Recording:

Geoff Keezer - Curveball

Recorded on:

June 22, 1989

Label:

Sunnyside Communications (SSC 1045)

Concert Key:

No key center

Vocal Range:

, to

Style:

3/4 swing (medium)
Vibes - Steve Nelson
Piano - Geoff Keezer
Bass - Charnett Moffett
Drums - Victor Lewis
With its mysterious sound, this song is very different from Geoffrey Keezer's other Phineas Newborn, Jr. tribute,
Newborn Spirit
.
Waltz For Phineas
is ominous and vaguely melancholy, due to its soaring melody over dark, rich harmonies. The AABC form has 16-measure A and C sections and a 12-measure bridge. Though the A section is anchored by a bass pedal figure (see the Piano/Bass part), there no single key center. This bass figure pivots between B♭ and F♯, but the chords, which are all played over the F♯ bass notes, imply an F♯ minor tonality with several unusual alterations. Each A section and C ends in a different place: E♭7sus in the first A, E♭ major in the second, and B major in the third. This final B major chord is written as C♭maj7 in some editions, including the solo piano arrangement; the melody note here is F♮ which is voiced as an upper-structure D♭ major triad.
The changes in general are often unpredictable, but the long notes of the melody connect them and keep this song flowing elegantly.
In the solos, the bass pedal section (first 12 measures of A and of C) is replaced with a single chord, B♭7(♭9). The bass is not playing a 1-feel here, but instead a two-measure pattern. A sample of Charnett Moffett's lines from the recording is shown in our Piano/Bass part. This part includes the melody, bass pedal figures, and important piano comping rhythms. It also includes the piano voicings on the intro, which repeats the first four measures of the A section twice.
The ending vamps on the last chord. Geoffrey begins this vamp by repeating a rising series of upper structure triads, which are shown in the Piano/Bass part; our lead sheets include the top notes of these as well.
A solo piano arrangement is available; click on Piano Corner for more details. Bassists, check out the Piano/Bass part.
In the month after Phineas Newborn, Jr., passed away, then 18-year-old Geoffrey Keezer recorded two of his own tributes:
Waltz For Phineas
on the "
Curveball
" album, and
Newborn Spirit
a week later on the all-star album "
Four Pianos For Phineas
." It's a clear illustration of how Keezer stayed reverent to his stylistic influences even during the meteoric start of his career.
For another song from this album check out
Jackleg Patrol
. The trio of Keezer, bassist Charnett Moffett, and drummer
Victor Lewis
recorded in 1994 on Moffett's album "Planet Home."
This song has quite a few chords with unusual alterations and extensions. Geoffrey's three-page Solo Piano Arrangement has the voicings for all these chords spelled out; it includes the bass pedal in the left hand, which he doubles with the bass on the recording. This arrangement includes a few chordal fills around the long notes of the melody; the intro is included but not the vamp ending.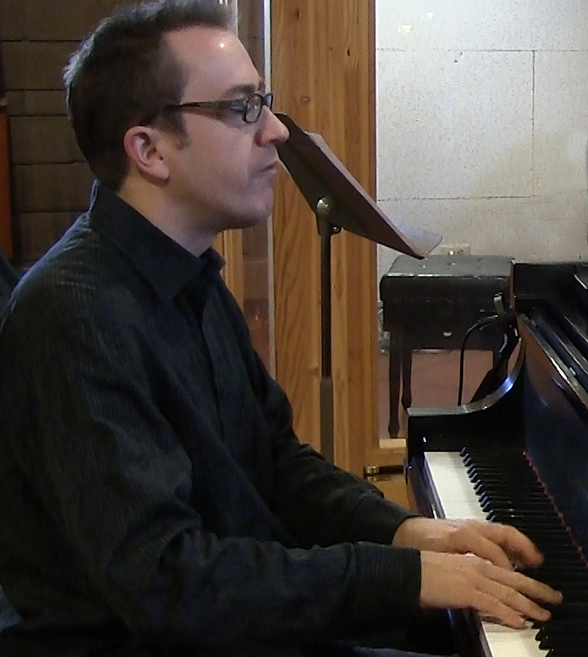 born on November 20, 1970
A lauded name on the jazz scene since the tender age of 17, Geoffrey Keezer is a native of Eau Claire, Wisconsin. Geoff took up the piano at age three and quickly showed himself to be a prodigy. As an eighteen-year-old freshman at Berklee College of Music in 1989, he was invited to join Art Blakey's Jazz Messengers, launching his talents into the spotlight. The year before, his mentor James Williams encouraged him to record his debut album, the well-received "Waiting In The Wings." His career continued to take off in the early 1990s with a performance at the Hollywood Bowl of Gershwin's Rhapsody In Blue (conducted by John Mauceri). Read more...