Rob's New Song

– Rob Bargad

With a simple melody but intricate changes, this is a classic example of Rob's distinctive style.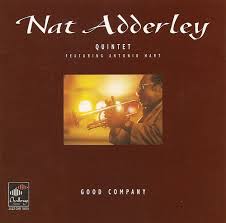 All selected items will be available for download after purchase.
Recording:

Nat Adderley - Good Company

Recorded on:

June 20 & 21, 1994

Label:

Challenge (CHR 70009)

Concert Key:

C

Vocal Range:

, to

Style:

Swing (medium up)
Piano - Rob Bargad
Bass - Walter Booker
Drums - Jimmy Cobb
Though this song may seem simple, its fascinating chord progression is very rewarding to blow over. The melody develops a single phrase over the changes, which contain almost no obvious V7-I resolutions. The chord progression is cyclical, ending on G7 to resolve back to C at the beginning of the next chorus. With its second- and third-based root motion, the progression seems like a challenge to blow on; yet it is surprisingly logical, as is the melody.
On the recording (where it is titled
Rob's New Tune)
, Rob plays the melody twice in and twice out. The melody on our lead sheets comes from him. Rob has a lot of fun playing around with the melody. On the recording, you can check out the way he varies the melody, inserting "fills" and freely interpreting the rhythm.
The lead sheet is a basic version of the song; Rob stretches it a lot, especially in the intro and ending. He also introduces an eight-measure "sendoff" for two choruses of trading with the drums (on the form); the rhythms are similar each time but not consistent enough to include on the lead sheet.
From this album, also check out Rob's
War Zone
.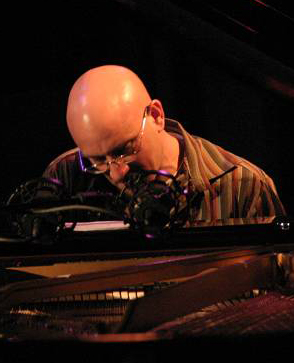 born on September 7, 1962
Boston-native Rob Bargad is an accomplished pianist, organist, composer, songwriter, arranger, producer and teacher. In 1984 he began his jazz career accompanying Little Jimmy Scott and Dakota Staton in New York City. He toured the United States as the pianist for vibes master Lionel Hampton, the Harper Brothers and most notably, the late cornetist Nat Adderley. Rob played and recorded with Adderley for eight years. Read more...