Joy Ride

– Bobby Timmons

An uptempo cavort with a thrilling melody. The improvised bridge is transcribed on the C treble clef lead sheet. Solo piano arrangement available.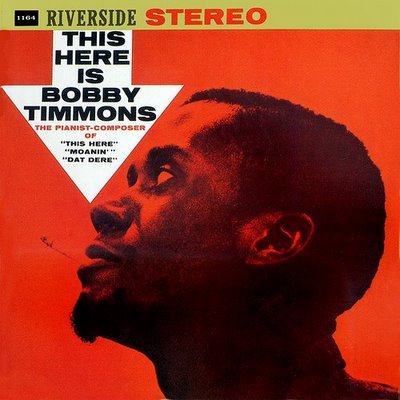 All selected items will be available for download after purchase.
Recording:

Bobby Timmons - This Here Is Bobby Timmons

Recorded on:

January 13 or 14, 1960

Label:

Riverside (RLP 12-317)

Concert Key:

B-flat

Vocal Range:

, to

Style:

Swing (uptempo)
Piano - Bobby Timmons
Bass - Sam Jones
Drums - Jimmy Cobb
Don Sickler: "Our audio excerpt starts with the melody, which is set up on the recording with a one-chorus (32 measures) drum solo. This great little "joy ride" moves alternately up and down a half step from the tonic for the A section. Bobby solos on the bridge, but his soloing is so melodic that I've written it out for the C treble clef lead sheet."

Don continues, "This is from Bobby Timmons' first recording as a leader. At this time, Bobby was a member of the Cannonball Adderley Quintet. This is also his first recording with drummer Jimmy Cobb, who would record on five more of Bobby's sessions over the next seven years. Bassist Sam Jones was also in Cannonball's Quintet with Bobby at that time. Sam was the first bass player to record with Bobby (
Kenny Dorham
's album ''Round About Midnight At The Cafe Bohemia' - May 31, 1956) and my research reveals he was also the last bass player to record with Bobby, a session referred to as 'Jazz At The Lymans' (November 6, 1971, in Norwalk, CT)."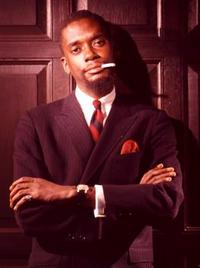 December 19, 1935 – March 1, 1974
A beloved pianist with one of the most easily recognizable styles, Bobby Timmons is responsible not only for bringing his unique gospel-tinged voice to the piano, but also for his funky compositional masterpieces that have become jazz standards, like Moanin' and This Here (Dis Here). These two are by no means the only memorable original works of Bobby's—nearly all of his works are instantly recognizable as Bobby Timmons originals, as they all have his signature style of soul, funk, and gospel, while maintaining the hallmarks of true hard-bop jazz. Born in Philadelphia to a religious family, Bobby studied piano with his uncle, who also taught McCoy Tyner. He moved to New York at age 20 to start his recording career with Kenny Dorham's Jazz Prophets. Read more...