Gone To See T

– Bertha Hope

A tribute to Thelonious Monk by his friend (and brilliant composer) Bertha Hope. Solo piano arrangement with exclusive MP3 track available.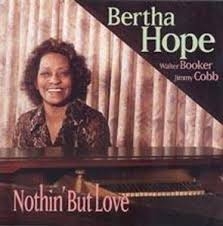 All selected items will be available for download after purchase.
Recording:

Bertha Hope - Nothin' But Love

Recorded on:

October 14, 1999

Label:

Reservoir (161)

Concert Key:

C

Vocal Range:

, to

Style:

Swing (medium slow)
Piano - Bertha Hope
Bass - Walter Booker
Drums - Jimmy Cobb
As you hear from our clip, Bertha is a marvelous composer and performer who is able to capture the essence of Monk in her tribute to Thelonious. As happens with many Monk and Monk-like compositions, Bertha has specific notes in mind for the bass. The bass notes are included in the grand staff of our C treble clef lead sheet. Both the AAB melody and AAB solo section are included in each lead sheet.

Living in New York in the 1960s, Bertha and her husband
Elmo Hope
would often hang out with Thelonious Monk. Elmo was one of Monk's favorite players and composers, one of "The Three Musketeers" along with Monk and Bud Powell. As Bertha describes it, they never knew what the day would bring when they went to see Thelonious. They were "Gone To See T" ("T" was a family nickname for Thelonious).
Check out Bertha, saxophonist Jerry Dodgion and bassist Putter Smith talking about Elmo in Los Angeles on our
YouTube channel
.
Don Sickler: "My musical involvement with Bertha began when we were going over her husband Elmo Hope's music. We were trying to notate it accurately so others could play it. Fortunately for me and for all other musicians, Bertha has a deep personal knowledge of Elmo's music. I soon realized that Bertha was a tremendous musician and composer in her own right. This is the first of many of her compositions that we'll make available on jazzleadsheets.com."
There are other great titles on Bertha's
album
.
Solo Piano Arrangement:
Bertha's solo piano arrangement plus a recording of it
piano
by pianist (and our piano transcriber) Glenn Zaleski are available .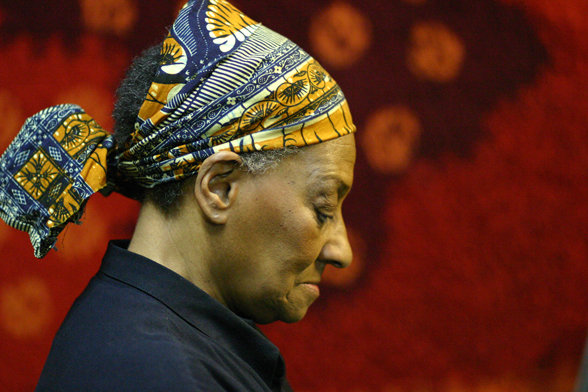 born on November 8, 1936
A dynamic force in improvised music, pianist Bertha Hope has been making headway in the jazz scene since the early 1960s. Raised in Los Angeles, Bertha attended Manual Arts High School. She began her jazz journey with pianists Elmo Hope and Richie Powell in her youth. Although she studied piano at Los Angeles Community College, she received her B.A. in early childhood education from Antioch College. She married Elmo in 1960; they moved to New York where Bertha worked as a telephone operator by day and performed at night. Read more...