Waltz Of The Demons

– Booker Little

A quintessential Booker Little waltz in its purest, most precise form.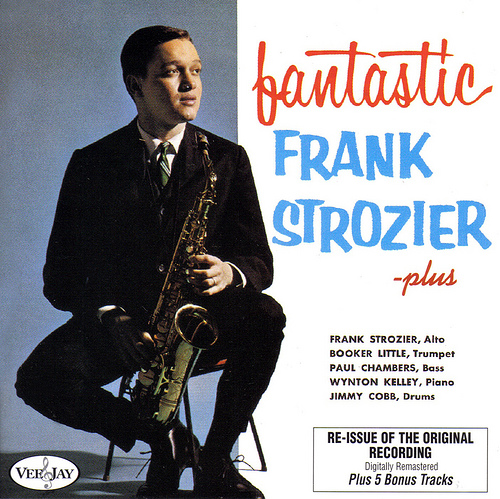 All selected items will be available for download after purchase.
Recording:

Frank Strozier - Fantastic Frank Strozier

Recorded on:

February 2, 1960

Label:

Vee Jay (LP 3005)

Concert Key:

A-flat

Vocal Range:

, to

Style:

3/4 swing (medium)
Trumpet - Booker Little
Alto Sax - Frank Strozier
Piano - Wynton Kelly
Bass - Paul Chambers
Drums - Jimmy Cobb
This is Booker Little's classic waltz, which he recorded three times under three different titles—each one a bit different and all three available on jazzleadsheets.com. This version is a two-horn quintet recording with both horns playing the melody in unison until the last measure, where they break into harmony, then melody in octaves for a measure and a half. Since the melody is played by horns in unison or in octaves, it had to be rhythmically precise. This contrasts with Booker's next recording of this composition in a quartet format. When he recorded this composition in April (see Historical Notes), he was the only melody instrument and therefore was able to interpret the melody more freely.

Our audio excerpt starts with the melody, but the rhythm section intro and coda are notated in the C treble clef lead sheet. The horn harmony part is also notated in all lead sheets.
Booker Little only lived to the age of 23, so we are very lucky to have three recordings by him of this, his classic waltz. He approached the composition differently each time he recorded it, and he also used different names for the composition each time. The introduction used for
Waltz Of The Demons
(Feb. 2, 1960), for example, takes on new directions only two months later when he recorded it as
The Grand Valse
(April 13, 1960). A year later, he recorded it again as
Booker's Waltz
(July 16, 1961). Take some time to compare his different approaches to this composition to get further insight into this remarkable young composer and trumpet player. Explore all three of the lead sheets available on jazzleadsheets.com.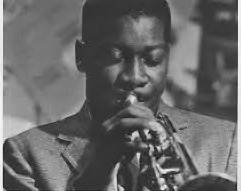 April 2, 1938 – October 5, 1961
A tragic loss to the world of jazz at age 23! Hearing is certainly believing: in Booker's short life, he still was able to leave us with recordings and compositions that are guaranteed to astonish and captivate. His effortless-sounding virtuosity ranks him as one of the greatest trumpet players. He was also a gifted composer, who obviously took composing very seriously, as his recording output shows. Booker began on trumpet when he was 12 and played with Johnny Griffin and the MJT + 3 while attending the Chicago Conservatory. He worked with Max Roach (1958-1959) and then freelanced in New York. He recorded with Roach and Abbey Lincoln, was on John Coltrane's Africa/Brass album, and was well-documented during a July 1961 gig at the Five Spot with Eric Dolphy. Booker Little led four sessions before his tragic early death. Read more...