Johnny Griffin
April 24, 1928 – July 25, 2008
| | |
| --- | --- |
| Instrument | tenor sax |
| Birthplace | Chicago, IL |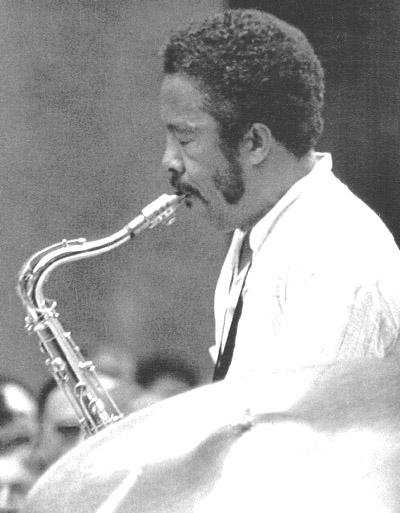 A tenor saxophonist of amazing energy and invention, Griffin was influenced by such revered artists as Johnny Hodges, Charlie Parker and Ben Webster. He was first heard prominently in his youth with Lionel Hampton's orchestra from 1945-47, making his first recording with Hamp when he was only 17 years old. In 1947, Griffin joined Joe Morris's rhythm & blues group. Morris (trumpet) had also been a recording member of Hamp's bands since 1943. He left Hamp a little before Johnny did. By 1948 the Morris band had changed personnel to include Elmo Hope (piano), Percy Heath (bass) and Philly Joe Jones (drums) along with Matthew Gee on trombone.
By the next decade, Johnny was one of the preeminent artists on his instrument. His recordings in the mid-to-late '50s demonstrate his improvisational mastery, as did tenures and recordings with Art Blakey, Thelonious Monk and the two-tenor band he co-led with Eddie "Lockjaw" Davis.
For his last four decades he lived in Europe, where he played with Bud Powell, the Kenny Clarke-Francy Boland big band and Dizzy Gillespie as well as many of his own gigs. Mostly he performed as a leader, and he would regularly return to the U.S. to perform.