Blues For Harvey

– Johnny Griffin

A blues variation with an unusual stretched-out form. Johnny Griffin played this song often as a set closer, featuring the drums. We have five recordings you can check out; two came out on CD and the other three are videos available on YouTube. Great drummers are featured in all of these: Tootie Heath, Ed Thigpen, Kenny Clarke, Art Taylor and Kenny Washington.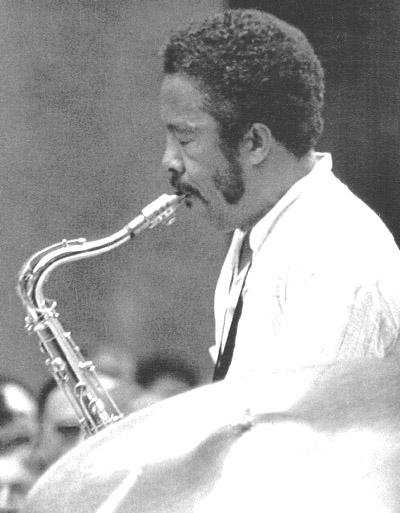 April 24, 1928 – July 25, 2008
A tenor saxophonist of amazing energy and invention, Griffin was influenced by such revered artists as Johnny Hodges, Charlie Parker and Ben Webster. He was first heard prominently in his youth with Lionel Hampton's orchestra from 1945-47, making his first recording with Hamp when he was only 17 years old. In 1947, Griffin joined Joe Morris's rhythm & blues group. Morris (trumpet) had also been a recording member of Hamp's bands since 1943. He left Hamp a little before Johnny did. By 1948 the Morris band had changed personnel to include Elmo Hope (piano), Percy Heath (bass) and Philly Joe Jones (drums) along with Matthew Gee on trombone. Read more...