Kenny Drew, Sr.
August 28, 1928 – August 4, 1993
| | |
| --- | --- |
| Instrument | piano |
| Birthplace | New Yok, NY |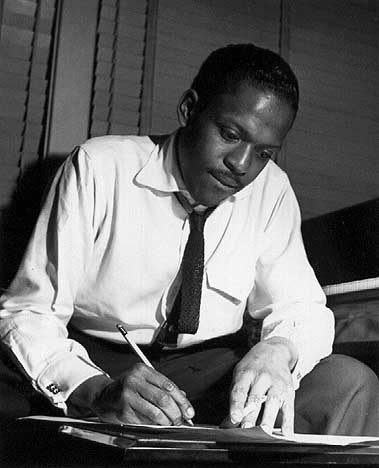 Kenny Drew was born in New York City. He studied classical piano but soon turned to jazz. His recording career started in 1950 at age 22, first with Howard McGhee for Blue Note, then Sonny Stitt for Prestige. These two 1950 recordings plus a surviving radio broadcast with Charlie Parker (December 8, 1950) put him in the company of jazz greats J.J Johnson, Max Roach and Art Blakey.
In 1951 (still 22 years old), he recorded with Oscar Pettiford, and he appeared on a "live" Birdland performance with the Miles Davis Sextet (which also featured Sonny Rollins, J.J Johnson and Art Blakey). Drew ended the year of 1951 recording with Paul Quinichette and Sonny Rollins. Kenny Drew played or recorded with practically everyone of note. Take tenor saxophonists, for example: from Lester Young, Coleman Hawkins and Ben Webster through Dexter Gordon, Sonny Rollins, John Coltrane, Hank Mobley, and on and on. It would be easier to list jazz greats that he didn't either work with or record with.
Kenny Drew moved to Europe in the early 1960s, where he continued to tour and record extensively. His son, Kenny Drew, Jr., another extremely talented pianist and gifted composer, also has compositions on jazzleadsheets.com.