Howard McGhee
March 6, 1918 – July 17, 1987
| | |
| --- | --- |
| Instrument | trumpet |
| Birthplace | Tulsa, OK |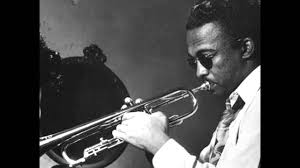 Along with Dizzy Gillespie and Fats Navarro, Howard McGhee was one of the most influential trumpeters in the early development of bebop. His robust sound, facile articulation, and expressive melodic sense are instantly recognizable.
Raised in Detroit, Howard gained both playing and writing experience in several big bands, most notably those of Andy Kirk and Lionel Hampton. In the mid-1940s he worked mostly with small combos, including Coleman Hawkins' quintet. McGhee brought his own group to Los Angeles in 1945 and helped to establish bebop on the West Coast; in '46 and '47 he recorded on two sessions with alto saxophonist Charlie Parker, one of which contained three of McGhee's own songs.
Though his career from the '50s on was not as well known, he still remained highly influential to following generations of hard bop and post-bop players.