Ready For Love

– Howard McGhee

From one of the pioneers of bebop comes this tender medium-tempo song—almost standard-like in its melody, but with plenty of quirky harmonic motion characteristic of its time.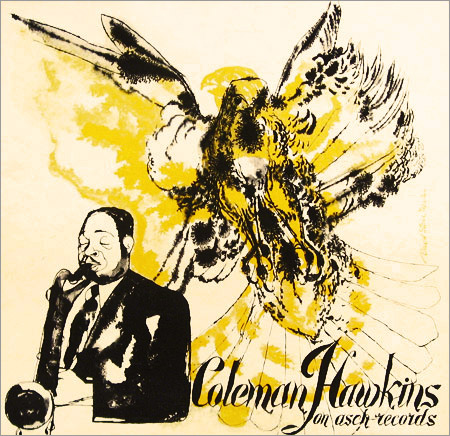 All selected items will be available for download after purchase.
Recording:

Coleman Hawkins - Coleman Hawkins And His Orchestra

Recorded on:

January 11, 1945

Label:

Asch Records (355-3 (78rpm))

Concert Key:

F

Vocal Range:

, to

Style:

Swing (medium)
Trumpet - Howard McGhee
Tenor Sax - Coleman Hawkins
Piano - "Sir" Charles Thompson
Bass - Eddie Robinson
Drums - Denzil Best
Our audio excerpt begins with the melody. On this recording, there is a two-measure intro, a chromatically winding line played by piano and tenor sax two octaves apart; after the melody, there is a two-measure interlude with rhythm section hits to launch the first solo. Both the introduction and the interlude are notated in the lead sheet.

Coleman Hawkins solos for a full chorus, with a quite unusual ending. Starting at the third measure of the C section, three chords—F major, B♭7, and G♭7—are held out for two measures each with Hawkins soloing over them. Then there is a break for his cadenza; the final ensemble phrase is a five-chord chromatic approach in eighth-notes from D♭maj7 up to Fmaj7 (with the latter held out). There's no out melody on the recording, but the lead sheets show the option of returning to the melody after the solos, with a fine ending.

Not quite slow enough to be a ballad, this song sounds very much like a standard of the 1930s; certain harmonic motions, however, place it firmly in an early bebop style. This is most obvious in the second measure of the melody: D♭m7 to G♭7 is a tritone substitution for a II-V7 to the tonic, F. The melody on this measure is actually a characteristic McGhee lick. Other tritone substitutions, the classic bebop alteration, appear at the end of the A section and in the bridge.
Coleman Hawkins' quintet with Howard McGhee, Charles Thompson, and
Denzil Best recorded several times in early 1945. This is the first of six sessions with similar lineups; most have
Oscar Pettiford
on bass and some also have Allan Reuss on guitar. This first session is the only one of them recorded in New York; the others were made in Los Angeles. These were the first recordings of Hawkins and McGhee together; they played together in various settings (especially Jazz At The Philharmonic) through the early '50s.
This was also the first Coleman Hawkins-led recording after his session of October 19, 1944, which was the very first studio recording of Thelonious Monk. Eddie Robinson and Denzil Best had completed the lineup of that session.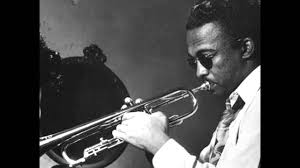 March 6, 1918 – July 17, 1987
Along with Dizzy Gillespie and Fats Navarro, Howard McGhee was one of the most influential trumpeters in the early development of bebop. His robust sound, facile articulation, and expressive melodic sense are instantly recognizable. Read more...