Only You

– Kenny Drew, Sr.

A constantly modulating ballad. Lead sheets, second parts and Kenny Drew's piano voicings are available..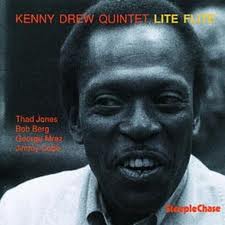 All selected items will be available for download after purchase.
Recording:

Kenny Drew - Lite Flite

Recorded on:

February 6, 1977

Label:

SteepleChase (SCS 1077)

Concert Key:

No key center

Vocal Range:

, to

Style:

Ballad
Cornet - Thad Jones
Tenor Sax - Bob Berg
Piano - Kenny Drew
Bass - George Mraz
Drums - Jimmy Cobb
This beautiful ABAC format ballad isn't definable in any one key. It constantly modulates to new tonal centers: from A-flat to E to G, almost to B minor, but instead moving on until it settles in B-flat to start the B section. Kenny arranged this first recording of
Only You
for quintet. Second parts are available. Also check out the composer's voicings, in the Solos tab.
If you want another treat, listen to Kenny's son,
Kenny Drew, Jr.
(lead sheets for his own compositions are also available). He pays a great tribute to his father in his own gorgeous solo piano version of this beautiful ballad on his album
Secrets
.
Kenny also recorded
Only You
a year later in a trio context for Xanadu Records on the album, "Home Is Where The Soul Is," this time making it into a delightful medium swing vehicle. You can get more historical info about Kenny from
Lite-Flite
, which was recorded on the
same session
.
Kenny Drew lead sheet with voicings: Don Sickler explains: "When Kenny Drew registered his music at the U.S Copyright Office, he submitted lead sheets with chord voicings. These have been very helpful to me in making lead sheets for his recordings of his own compositions. For Only You, his voiced lead sheet contains more harmonic ideas than he used on the 'Lite Flite' recording. He didn't indicate chord symbols in his manuscript, but he did write out the chord voicings. The chord symbols on the 'from manuscript' lead sheet are my analysis of his voicings. Kenny wrote the tempo heading 'Slow Ballad' on his voiced lead sheet."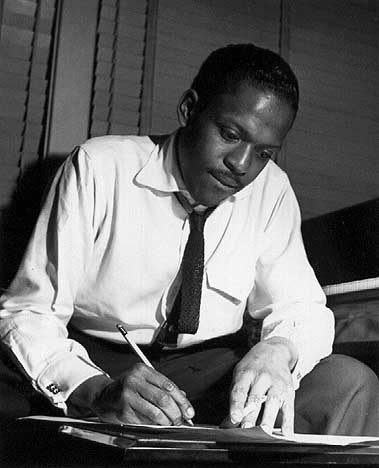 August 28, 1928 – August 4, 1993
Kenny Drew was born in New York City. He studied classical piano but soon turned to jazz. His recording career started in 1950 at age 22, first with Howard McGhee for Blue Note, then Sonny Stitt for Prestige. These two 1950 recordings plus a surviving radio broadcast with Charlie Parker (December 8, 1950) put him in the company of jazz greats J.J Johnson, Max Roach and Art Blakey. Read more...