Cherry Float

– Johnny Griffin

An easy-going medium "rhythm changes" head. Our lead sheet shows Johnny's specific embellishments and dynamics from the recording.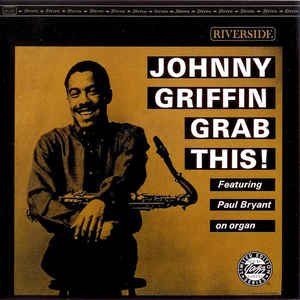 All selected items will be available for download after purchase.
Recording:

Johnny Griffin - Grab This!

Recorded on:

June 28, 1962

Label:

Riverside (RLP 437)

Concert Key:

B-flat

Vocal Range:

, to

Style:

Swing (medium)
Tenor Sax - Johnny Griffin
Guitar - Joe Pass
Organ - Paul Bryant
Bass - Jimmy Bond
Drums - Doug Sides
A "rhythm changes" riff head at a bouncy medium tempo. The melody is quite simple, but has some specific embellishments which we show in our lead sheet. There are "turn" ornaments—16th-note triplets G-A-G replacing an 8th-note G—in each phrase of the A section. On the in head, Johnny Griffin plays these on the second A section only; the ornaments here are shown in parentheses. He plays them on both A sections of the out head. In the bridge there are grace-note figures that descend to the lower notes of the melody with brief crescendos.

This song starts right on the melody with no intro; there is a four-measure tag ending. Johnny Griffin plays the melody in a low register, so our B♭ lead sheet works both for tenor sax and for trumpet sounding an octave above. The C lead sheet would sound in the same octave on guitar as where Johnny plays it on tenor.
For another song from
this album
check out
Grab This!
This album was recorded in Los Angeles and features an all-star lineup of players who almost never otherwise recorded together. Organist Paul Bryant played on only a few recordings; his 1960 debut album "Burnin'" also features Jimmy Bond on bass. Bond also recorded a few times with guitarist Joe Pass, but "Grab This!" is drummer Doug Sides' only recording alongside Griffin, Pass, Bryant, or Bond. However, all the members of this rhythm section recorded with tenor saxophonist Curtis Amy.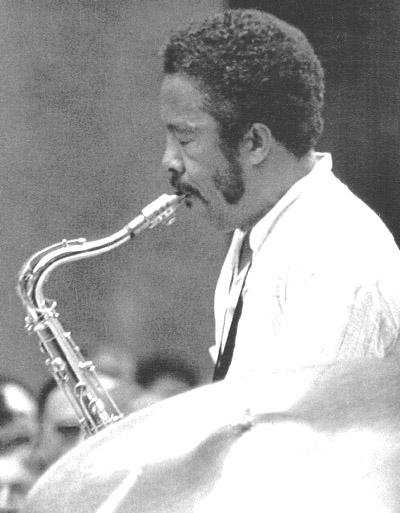 April 24, 1928 – July 25, 2008
A tenor saxophonist of amazing energy and invention, Griffin was influenced by such revered artists as Johnny Hodges, Charlie Parker and Ben Webster. He was first heard prominently in his youth with Lionel Hampton's orchestra from 1945-47, making his first recording with Hamp when he was only 17 years old. In 1947, Griffin joined Joe Morris's rhythm & blues group. Morris (trumpet) had also been a recording member of Hamp's bands since 1943. He left Hamp a little before Johnny did. By 1948 the Morris band had changed personnel to include Elmo Hope (piano), Percy Heath (bass) and Philly Joe Jones (drums) along with Matthew Gee on trombone. Read more...