Charles McPherson
| | |
| --- | --- |
| Instrument | alto sax |
| Birthplace | Joplin, MO |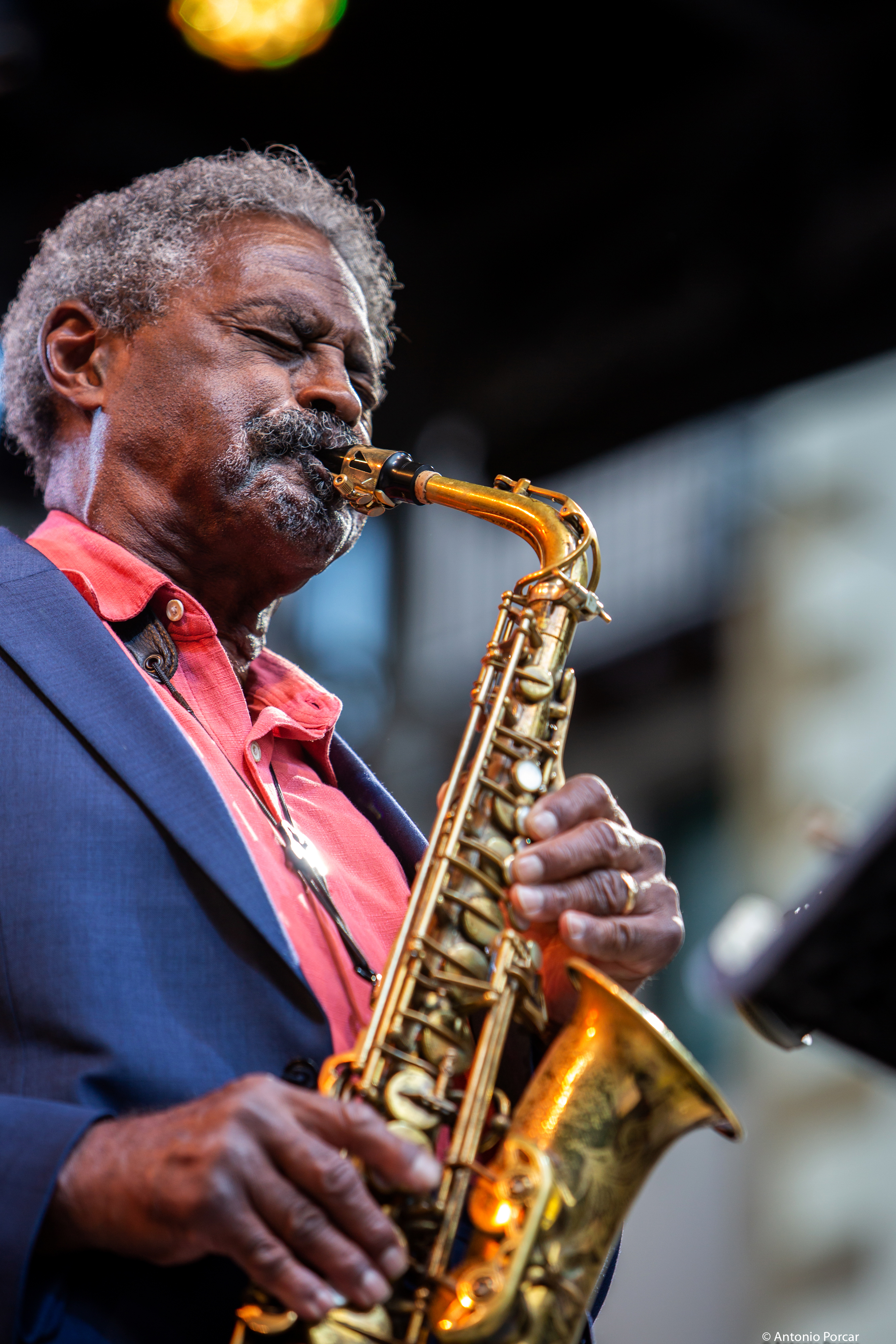 Charles McPherson's new CD, "Jazz Dance Suites" is available today. A product of his love and admiration for his daughter Camille, Charles wrote two suites of new music for the CD.
With a career spanning over 60 years, Charles McPherson is a living legend of jazz. His highly expressive playing is firmly rooted in the bebop tradition. He was born in Joplin, Missouri and raised in Detroit, where he studied with Barry Harris . McPherson was part of a generation of talented Detroit musicians including trumpeter Lonnie Hillyer, drummer Louis Hayes and trombonist Kiane Zawadi. Like them, McPherson moved to New York in the late '50s.
McPherson's first recordings were in 1960 with Charles Mingus, on two classic sessions for the Candid label which also featured Lonnie Hillyer. McPherson would continue to play in Mingus' bands on and off until 1974. McPherson's debut album as a leader, "Bebop Revisited," was recorded in 1964 for Prestige, featuring pianist Barry Harris. During the '60s and '70s, McPherson recorded with several other leaders including Harris, organist Don Patterson, and trumpeters Art Farmer and Charles Tolliver.
McPherson moved to San Diego in 1978, but has returned to New York frequently to perform and record; he has also toured around the world and released several live albums including two from Tokyo and one from Barcelona. His playing was used in the 1988 movie "Bird" as a stand-in for Charlie Parker. More recently McPherson has focused on composing. He wrote an extended work for dance, "Sweet Synergy Suite," which was premiered by the San Diego Ballet in 2015.
You'll see Charles is already on several titles on jazzleadsheets.com: Art Farmer's "The Many Faces Of Art Farmer" and Kenny Drew's "For Sure. "
Check out the Charles McPherson website. Photo here by Antonio Porcar.