Dee Blues

– Charles McPherson

Not a blues but very much in D, this funky Latin groove song shows a quite different side of Charles McPherson than some of his more straight-ahead bebop compositions.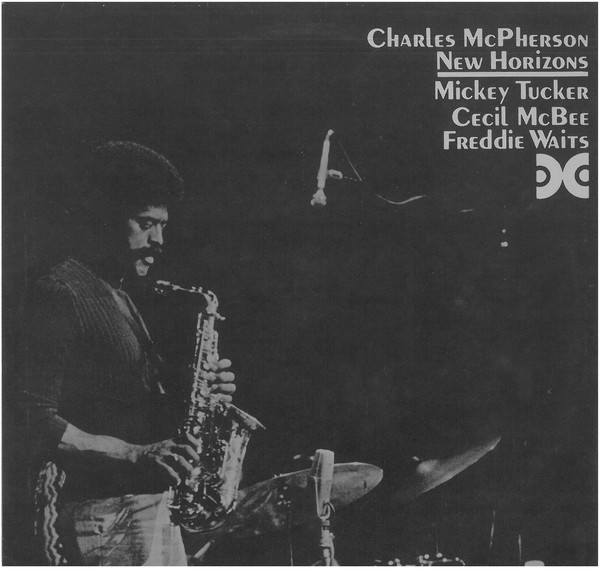 All selected items will be available for download after purchase.
Recording:

Charles McPherson - New Horizons

Recorded on:

September 28, 1977

Label:

Xanadu (149)

Concert Key:

D

Vocal Range:

, to

Style:

Latin (medium up)
Alto Sax - Charles McPherson
Piano - Mickey Tucker
Bass - Cecil McBee
Drums - Freddie Waits
Though not a blues in terms of form, this song is certainly bluesy—and very much in D! In fact D7 is the only chord throughout the whole song, mostly D7sus. The head is 16 measures long, featuring a two-measure riff theme that is alternated first with rhythmic hits and then with a drum break. In the 9th and 10th measures the riff is developed slightly, but followed with the same hits and break. These rhythmic hits alternate D7♯5(♯9) and D7♭5(♭9)—basically B♭ and A♭ major triads over D7. The melody riff is mostly diatonic to D7 (mixolydian), but with one C♯ near the beginning. Solos are open on D7sus.

On this recording, drummer Freddie Waits plays a funky Latin groove, with the driving momentum he really excels at. This song could also work with a funky 2-feel or half-time groove, with a backbeat on 3—especially considering the bass lines. Our lead sheets show the bass notes and rhythms below the staff.
"
New Horizons
" is the only recording Charles McPherson has made with either Mickey Tucker or Freddie Waits. Charles recorded with bassist
Cecil McBee
two years earlier on Charles Tolliver's big band album "Impact."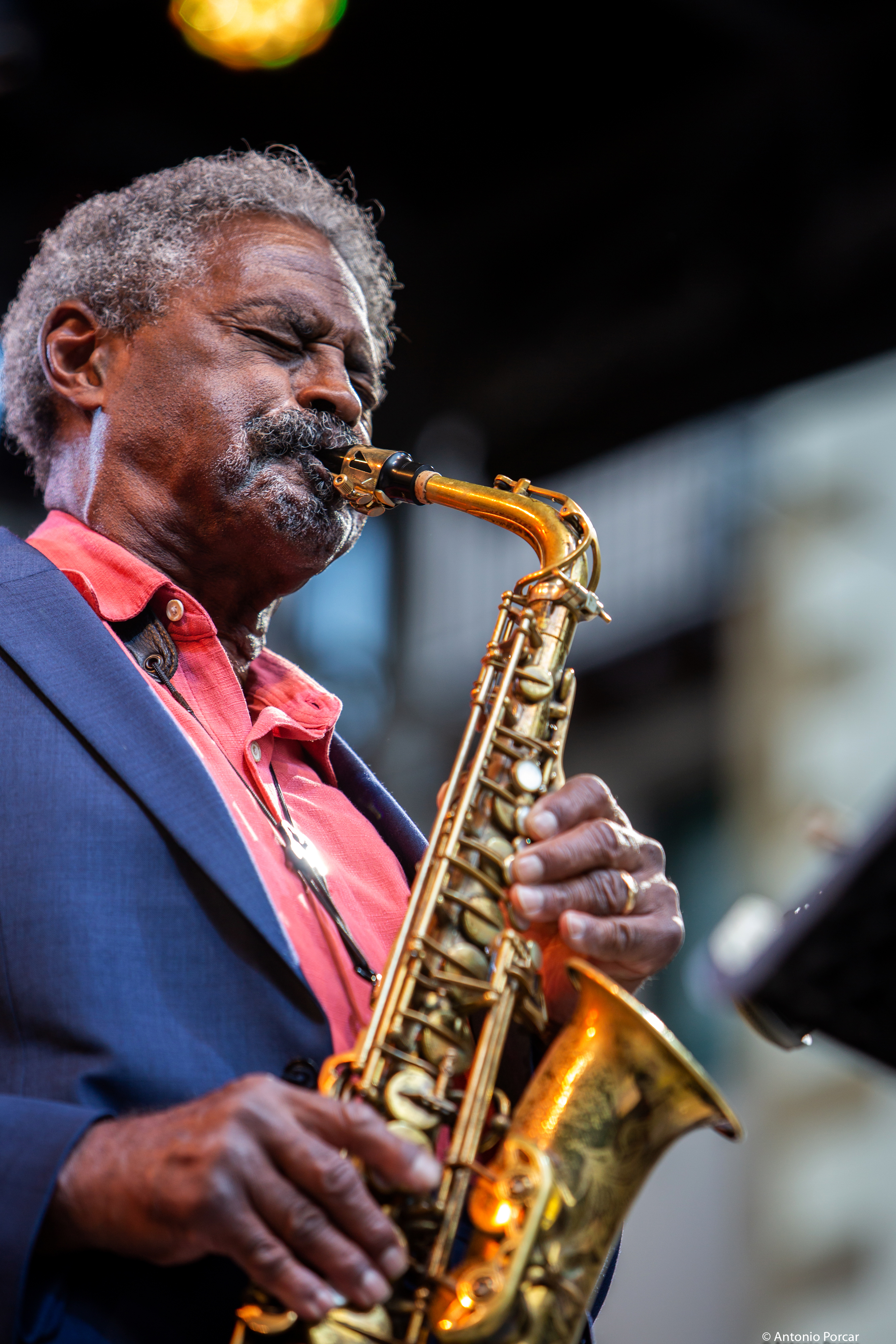 born on July 24, 1939
Charles McPherson's new CD, "Jazz Dance Suites" is available today. A product of his love and admiration for his daughter Camille, Charles wrote two suites of new music for the CD. Read more...