Blue Lights

– Gigi Gryce

A great minor blues head with a clever introduction and interludes sending off each soloist. Gigi recorded it three times with different arrangements; our "Gigi Gryce Project " version (with Minus You tracks for all instruments) is based on the third one (from the album "Reminiscin'").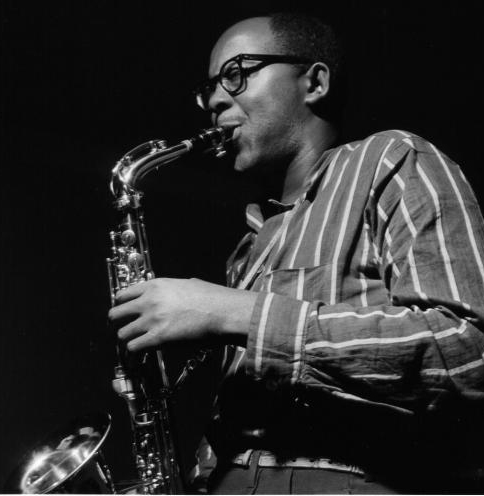 November 28, 1925 – March 17, 1983
Gigi Gryce was a fine altoist in the 1950s, but it was his writing skills, both composing and arranging (including composing the standard Minority) that were considered most notable. After growing up in Hartford, CT, and studying at the Boston Conservatory and in Paris, Gryce worked in New York with Max Roach, Tadd Dameron, and Clifford Brown. He toured Europe in 1953 with Lionel Hampton and led several sessions in France on that trip. Read more...