Eddie Costa
August 14, 1930 – July 28, 1962
| | |
| --- | --- |
| Instrument | piano, vibes |
| Birthplace | Atlas, PA |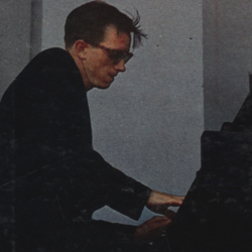 Pennsylvanian jazz pianist and vibraphonist Eddie Costa had a far too brief career in jazz. Raised in a rural coal mining town, Costa learned piano with his brother Bill where both were first influenced by swing. Later, he was exposed to pianist Bud Powell, and his focus shifted slightly. Self-taught on the vibes, he became an excellent sight reader—that ability led to a great deal of studio work. In 1957 Costa led a quintet that included Phil Woods, Art Farmer, Teddy Kotick, and Paul Motian. His next recording was 1958's "Guys and Dolls Like Vibes" with pianist Bill Evans, originally credited to the Eddie Costa Quartet and now reissued on CD as "Bill Evans and Eddie Costa, Complete Quartet."
His recognizable middle and lower register use on the piano is Costa's trademark sound. He recorded as a sideman with Tal Farlow, Woody Herman, Johnny Smith, and Bill Evans. Most of Costa's recorded output remains unavailable on CD, with the notable exception of the VSOP reissue of his Quintet LP.
Eddie Costa died in a car accident in 1962.