Idrees Sulieman
August 7, 1923 – July 25, 2002
| | |
| --- | --- |
| Instrument | trumpet |
| Birthplace | St. Petersburg, FL |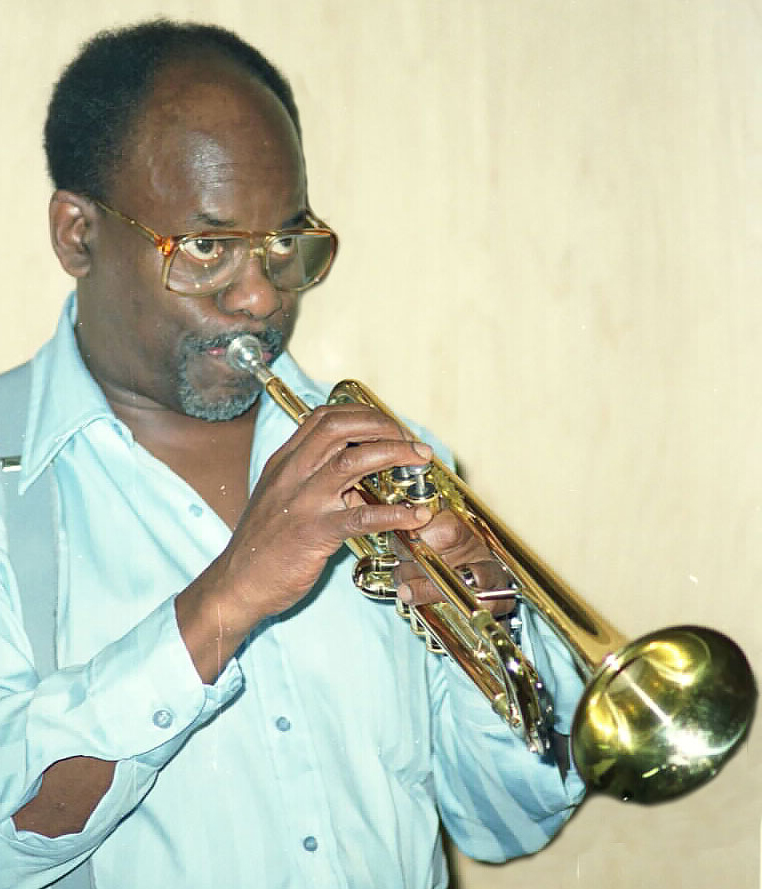 Idrees Sulieman was a bop and hard-bop trumpeter who achieved more success in Europe than the United States but left a worldwide legacy as a sideman on some of the most important recordings in jazz and as a composer of unusual, beautiful pieces. Born Leonard Graham in St. Petersburg, Florida, Idrees took up the trumpet when his father couldn't afford to buy him a saxophone. His passion for music brought him to the prestigious Boston Conservatory in the mid-1930s. Shortly after, he began his professional career playing with the Carolina Cotton Pickers in 1939 and the wartime Earl Hines Orchestra (1943-1944). The 1940s brought Idrees into the circles of some of the most important figures in jazz—he worked closely with Mary Lou Williams; had stints with Cab Calloway, Count Basie and Lionel Hampton; and was a sideman on Thelonious Monk's first session as a leader for Blue Note in 1947.
In the following years, Idrees performed and recorded with many more legends—Coleman Hawkins, Gene Ammons, John Coltrane, Coleman Hawkins, Dexter Gordon, Max Roach and others. In 1961, a tour with Oscar Dennard brought him to Stockholm, where he settled until 1964 when he moved to Copenhagen. In Europe, he had steady work and a significant following. He was a frequent soloist with numerous radio orchestras, including the Kenny Clarke-Francy Boland Big Band (1963-1973) and the Danish Radio Big Band under Thad Jones. Idrees joined the circle of fellow jazz expatriates in northern Europe, working with other musicians there like Eric Dolphy, Bud Powell and Don Byas.
jazzleadsheets.com was fortunate to have Idrees as a guest in our studio in 1990; he came here to perform two concerts thanks to an NEA grant. While here, Idrees stayed with us and performed many of his compositions on our piano.
In the late 1990s, Idrees moved back to St. Petersburg. In semi-retirement, he would spend his days practicing and writing new compositions, often calling Don Sickler in New York to play them for him over the phone.