Orange Blossoms

– Idrees Sulieman

This sensitive melody uses the changes of Body and Soul to create a completely new composition. Exclusive MP3s available: full audio track plus Minus You—choose your instrument and practice with the rest of the combo behind you!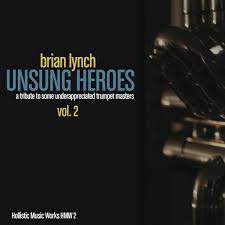 All selected items will be available for download after purchase.
Recording:

Brian Lynch - Unsung Heroes, Volume 2

Recorded on:

December 22, 2009

Label:

Hollistic Music Works (HMW 2)

Concert Key:

D-flat

Vocal Range:

, to

Style:

Ballad
Flugelhorn - Brian Lynch
Piano - Rob Schneiderman
Bass - David Wong
Drums - Pete Van Nostrand
Orange Blossoms
is everything a contrafact composition should be: the changes to
Body and Soul
are familiar, sure, but the unusual new melody winds and twists through the chords in such a way that on first listen, it's nearly impossible to discern the source material. The beautiful new ballad is a winner in its own right, as well: it is sensitive, moody, and nostalgic. Brian Lynch was the first to record it as an instrumental, in 2009; including it on his "
Unsung Heroes
" project was certainly an apt choice, as Idrees Sulieman is a masterful composer with far too little exposure.
Judy Niemack created a lyric version (
With You
) and that recording and vocal lead sheet is available on jazzleadsheets.com along with a no-vocal track (in A-flat).
Don Sickler: "Ballad tempos are very personal. Brian heard at
ca.
60. Judy sang it at
ca.
50. Depending on my mood, I've played it even slower."
Don recalls, "I've been very lucky to meet and get to know many of the composers we publish. The incredible musician and composer Idrees Sulieman came into my life in the 1980s. As a trumpet player, he became legendary for his sound. Even before I heard his 'live' sound, I'd always heard that Idrees was definitely one of the 'big sound' cats that had to be heard in person to believe. His name was always mentioned to me alongside other 'big sound' giants like Freddie Webster, Clifford Brown and Fats Navarro, great talents I unfortunately was never able to hear 'live.' When Idrees played his horn at my studio, it sounded like the bell of his horn was at least four feet wide! The legend was true.
"As we bring more of Idrees's wonderful compositions to jazzleadsheets, I'll be telling you more about him. For now, just soak up this beautiful ballad of his. I wish I had a recording of Idrees playing it!"
Brian Lynch recorded this song as part of his "Unsung Heroes" project. This project selected less-familiar works from under-recognized trumpet masters like Idrees, Louis Smith, Joe Gordon and Tommy Turrentine. Brian also wrote his own tributes to these masters for this project. To learn more about this critically acclaimed series, check out
Brian
talking about it himself.
See all available titles from
Volume 1
and
Volume 2
Exclusive audio tracks:
Brian's complete track
clip
from the "Unsung Heroes Project" is available, as are separate
Minus You
tracks:
--
cllpmel
minus trumpet
--
cllppn
minus piano
--
cllpba
minus bass
--
cllpdr
minus drums
Rhythm section players should get the C lead sheet; melody players, get the appropriate one and play along with it!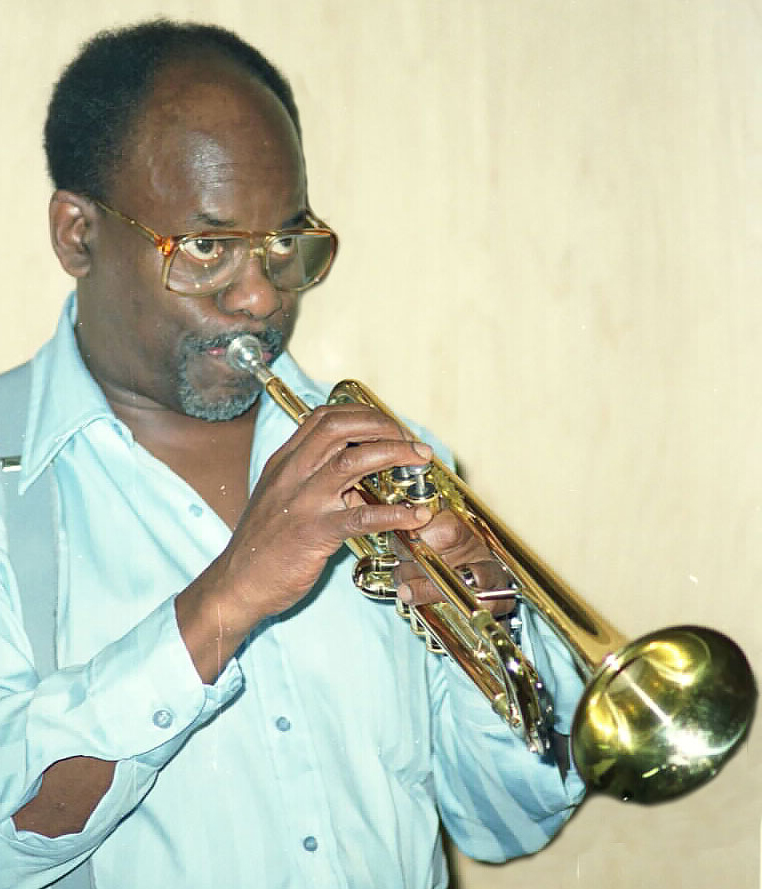 August 7, 1923 – July 25, 2002
Idrees Sulieman was a bop and hard-bop trumpeter who achieved more success in Europe than the United States but left a worldwide legacy as a sideman on some of the most important recordings in jazz and as a composer of unusual, beautiful pieces. Born Leonard Graham in St. Petersburg, Florida, Idrees took up the trumpet when his father couldn't afford to buy him a saxophone. His passion for music brought him to the prestigious Boston Conservatory in the mid-1930s. Shortly after, he began his professional career playing with the Carolina Cotton Pickers in 1939 and the wartime Earl Hines Orchestra (1943-1944). The 1940s brought Idrees into the circles of some of the most important figures in jazz—he worked closely with Mary Lou Williams; had stints with Cab Calloway, Count Basie and Lionel Hampton; and was a sideman on Thelonious Monk's first session as a leader for Blue Note in 1947. Read more...