With You

– Idrees Sulieman & Judy Niemack

A lovely ballad based on the changes of Body And Soul.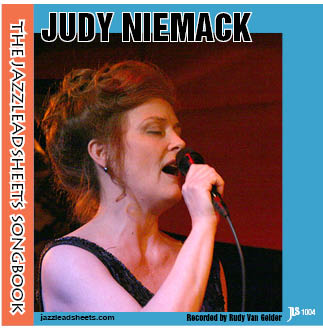 All selected items will be available for download after purchase.
Recording:

Judy Niemack - The JazzLeadSheets Songbook

Recorded on:

April 2, 2010

Label:

jazzleadsheets.com (JLS 1004)

Concert Key:

A-flat

Vocal Range:

Mezzo Soprano, A3 to B-flat4

Style:

Ballad
Voice - Judy Niemack
Flugelhorn - Don Sickler
Guitar - Jeanfrançois Prins
Bass - Daryl Johns
With You
is a sensitive, moody ballad with an unusual melody that breathes new life into the changes of the standard
Body and Soul.
Idrees Sulieman's melody winds and twists through the chords so expertly that the song only distantly recalls its source material, but the familiar chords make it a breeze to improvise over.
Our audio excerpt and Judy's recording begin right on the vocal introduction, with the horn, guitar and bass outlining the descending chords behind her. At A, the bass starts a two feel and the guitar and flugelhorn continue with a background line that accentuates the melody and hints at the harmony without fully playing the chords.
Be sure to check out the instrumental version,
Orange Blossoms,
in D-flat.
Lyric Description:
Judy Niemack's lyric is an emotional and honest plea for company from the object of her affections. She doesn't ask for much, but just wants to be able to spend some time together and be there for one another.
No-Vocal Version:
Our no-vocal version has a similar arrangement, including the same background lines played by the flugelhorn and guitar. This provides a good challenge for the singer who wants to work on ear training and finding their way through a melody without too much harmonic support. Our version does not include any solo; it goes straight from the end of the first C section back to the B section for one more time, to the end.
If another key would be better for you, send the key you'd like to
Don
and we'll post the transposition on the website for purchase. If you're not sure which key is best, send us your range and we'll work with you to figure out the best key.
Composer/trumpeter Idrees Sulieman was living in Florida in the early 1990s, having retired there after many years in Denmark. He loved to write new music, often using changes from standard tunes, and would sometimes call Don Sickler and play the new songs for him over the phone.
When vocalist Judy Niemack expressed interest in writing lyrics, Don thought of
Orange Blossoms
and played it for Judy, who saw the possibilities and wrote a perfect lyric. In performance, Judy and vocalist Jay Clayton have combined
Body And Soul
and
With You
for a wonderful duet
duet
.
See more titles with lyrics written and sung by Judy in "
The JazzLeadSheets Songbook
."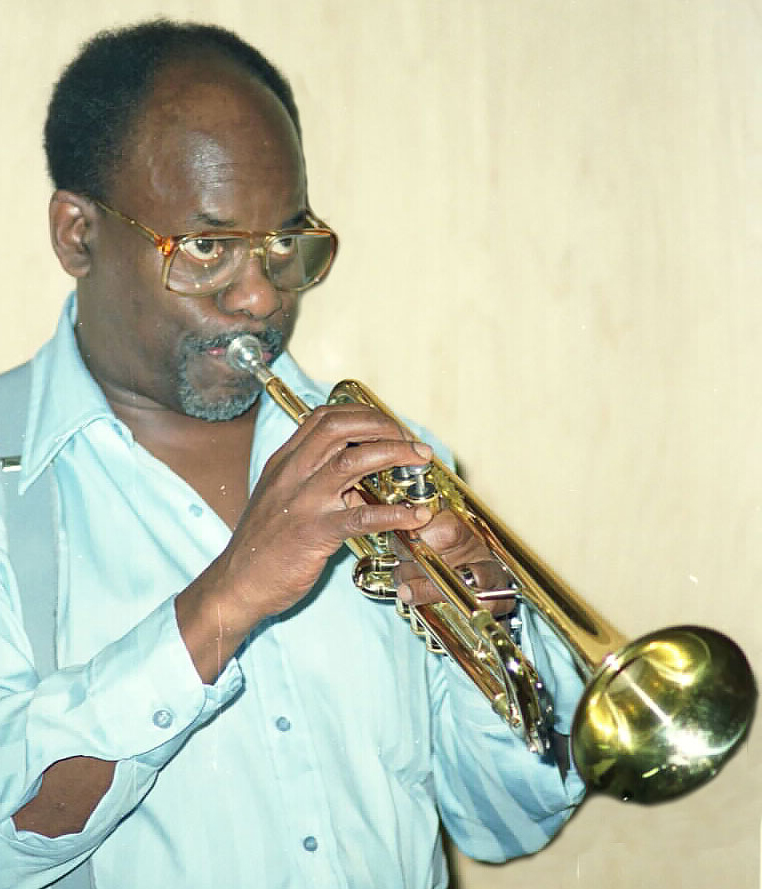 August 7, 1923 – July 25, 2002
Idrees Sulieman was a bop and hard-bop trumpeter who achieved more success in Europe than the United States but left a worldwide legacy as a sideman on some of the most important recordings in jazz and as a composer of unusual, beautiful pieces. Born Leonard Graham in St. Petersburg, Florida, Idrees took up the trumpet when his father couldn't afford to buy him a saxophone. His passion for music brought him to the prestigious Boston Conservatory in the mid-1930s. Shortly after, he began his professional career playing with the Carolina Cotton Pickers in 1939 and the wartime Earl Hines Orchestra (1943-1944). The 1940s brought Idrees into the circles of some of the most important figures in jazz—he worked closely with Mary Lou Williams; had stints with Cab Calloway, Count Basie and Lionel Hampton; and was a sideman on Thelonious Monk's first session as a leader for Blue Note in 1947. Read more...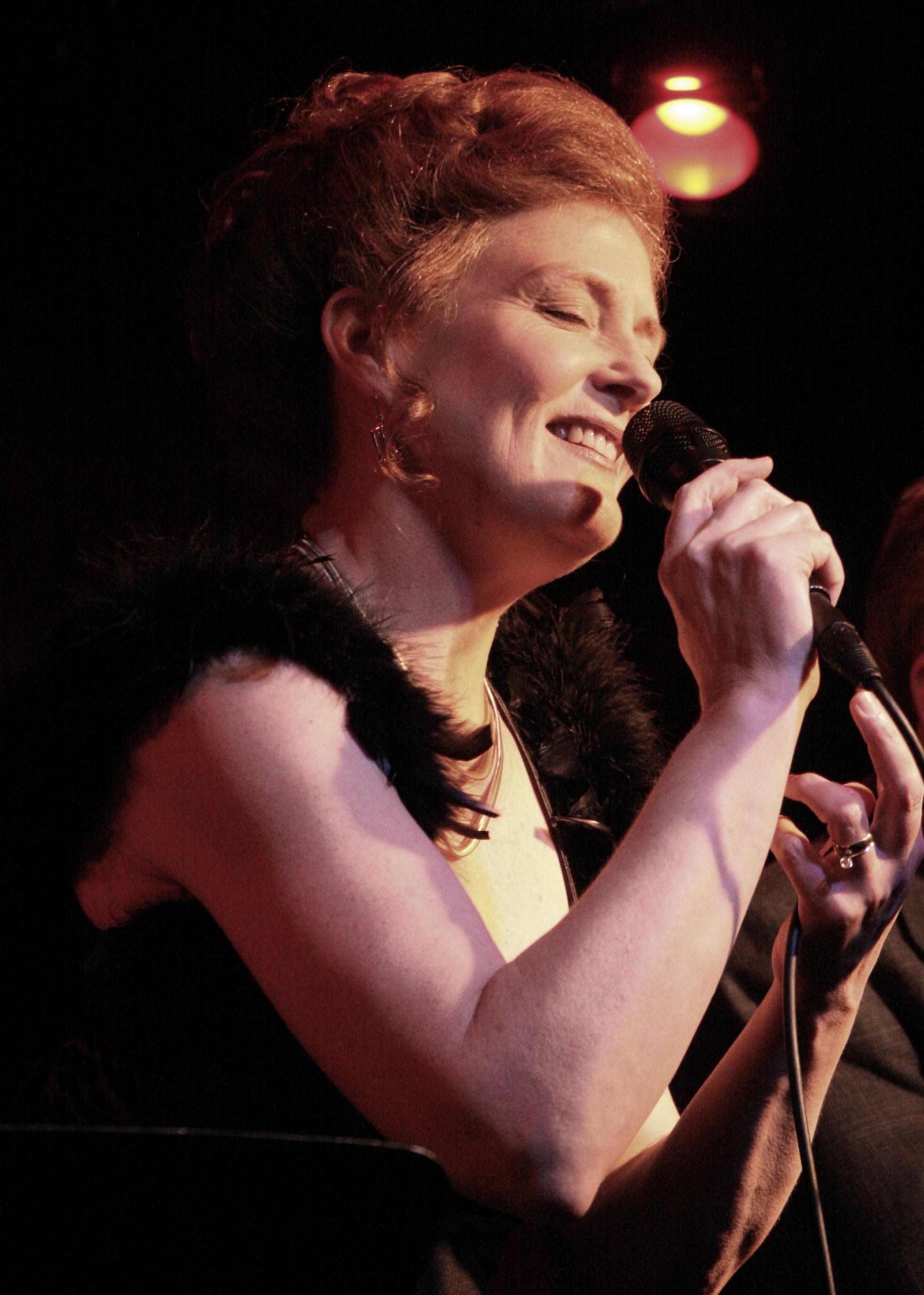 born on March 11, 1954
Born in California, acclaimed jazz vocalist, lyricist and composer Judy Niemack studied classical singing, but the turning point in her studies occurred when she met the great tenor saxophonist Warne Marsh. "I became Warne's first vocal student. He treated me like a horn player. He assigned me solos by Charlie Parker, Roy Eldridge and others to learn. I learned about improvising from him. He called it instant composition." Judy studied classical singing at the New England Conservatory and the Cleveland Institute of Music. Moving to New York in 1977, she continued her studies with Marsh. She started teaching jazz voice and improvisation in the late 1970s. Read more...