Love We Had Yesterday

– Pamela Baskin-Watson

A mournful ballad with a deep blues feeling. Pamela's husband Bobby Watson recorded this song in quartet and quintet settings; second parts are available for the latter. There are lyrics as well; check out the vocal version.
All selected items will be available for download after purchase.
Recording:

Bobby Watson - Love Remains

Recorded on:

November 13, 1986

Label:

Red Records (NS 212)

Concert Key:

E-flat minor

Vocal Range:

, to

Style:

Ballad
Alto Sax - Bobby Watson
Piano - John Hicks
Bass - Curtis Lundy
Drums - Marvin "Smitty" Smith
A haunting ballad in a blues mood, this song has plenty of subtle harmonic and melodic detail that give it a unique depth. Check out the first measure: though this song is in the key of E♭ minor, the third note of the melody is G♮, the major third. When a G♭ finally appears two measures later, this note is made that much more meaningful by its delayed appearance.

The changes in the A section of this 32-measure AABC song start with an unusual cadence, reflecting this major-to-minor shift: F7sus to Emaj7 to E♭m7. Though this song's changes are logical and tonal, there are many unexpected moments. There is no B♭7 anywhere in the song; the final cadence is A♭m7-D♭7-E♭m7. The bridge implies a relative major tonality, but without a single G♭ chord.

Our lead sheet comes from Pamela's manuscript. We show a whole note below the staff in the first measure to indicate that the piano or other chord instrument should start right on the downbeat, as the melody begins with a rest. Check out Bobby Watson's recording to really get a feel for this expressive melody. A few details are slightly different on this recording, such as the placement of certain chords on beat 3 or 4; Bobby plays a different melody on the coda, which "tags" the last phrase one more time.
Bobby Watson's fourth album for the Italian Red label, "
Love Remains
" was the first of these that he recorded in New York. The next recording of
The Love We Had Yesterday
was a vocal by Betty Carter on her 1992 album "It's Not About The Melody." This version again features pianist John Hicks. Check out the vocal version of
this song
for further details.
All selected items will be available for download after purchase.
Recording:

Bobby Watson - Horizon Reassembled

Recorded on:

January 25, 2004

Label:

Palmetto Records (PM 2102)

Concert Key:

E-flat minor

Vocal Range:

, to

Style:

Ballad
Flugelhorn - Terell Stafford
Alto Sax - Bobby Watson
Piano - Edward Simon
Bass - Essiet Essiet
Drums - Victor Lewis
Bobby Watson plays the melody throughout the head of this quintet recording. Terell Stafford on flugelhorn adds a second part through the A and C sections, consisting mostly of long notes behind the melody but harmonizing the last phrase of these sections. Our guitar, trumpet, alto sax and tenor sax second parts show the melody in smaller notes above, including on the bridge. These parts are essentially transposed condensed scores for this arrangement. The Trombone second part does not have the melody: at pitch it would have too many ledger lines, while if the melody were written an octave lower it would be confusingly close to the harmony notes.

These parts reflect the ending from this recording. Here the last melody phrase is tagged four more times, with a double-time swing feel written twice as fast in cut-time. Bass rhythms are shown under the staff.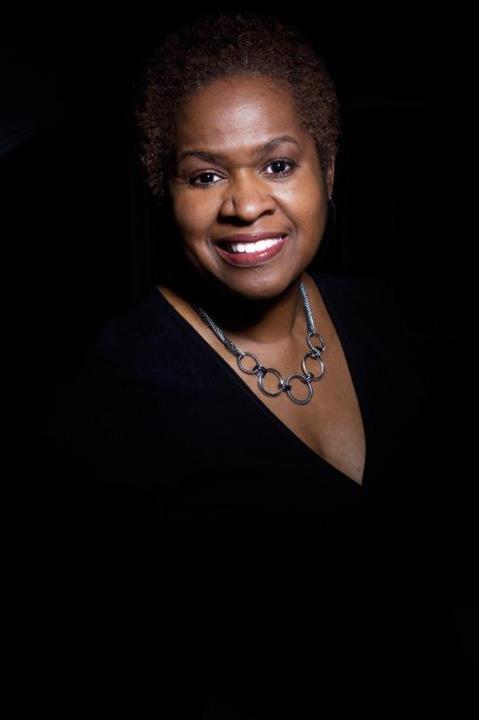 born on July 22, 1953
Kansas-born Pamela Baskin-Watson is a versatile pianist, vocalist, composer, arranger and educator. She began studying the piano during her high school years at the Conservatory of Music at the University of Missouri. She continued her music education studying piano and accompaniment at the University of Miami. In 1976, upon moving to New York City, she developed a strong reputation as a freelance accompanist. A number of Pamela's compositions and arrangements have been recorded by major jazz musicians such as Art Blakey and the Jazz Messengers, Betty Carter, Bobby Watson, Roy Hargrove, Victor Lewis, Terell Stafford, James Williams and Kevin Mahogany. Read more...