Lemoncello

– Robert Watson

A funky swing with a great bass line! Lead sheets, second parts, bass part and concert condensed score available.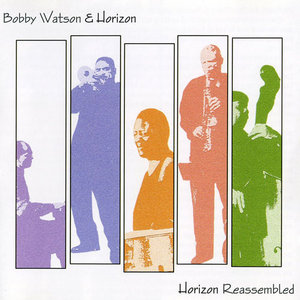 All selected items will be available for download after purchase.
Recording:

Bobby Watson - Horizon Reassembled

Recorded on:

January 25, 2004

Label:

Palmetto Records (PM 2102)

Concert Key:

C minor

Vocal Range:

, to

Style:

Funky swing
Alto Sax - Bobby Watson
Trumpet - Terell Stafford
Piano - Edward Simon
Bass - Essiet Essiet
Drums - Victor Lewis
This composition starts with an eight-measure bass line that is doubled with Bobby Watson's alto sax on the recording. The piano punctuates while the drums add a "funky swing" feel with the bass drum accenting the third beat of each measure. Once this is established, the trumpet overlays its own melody. Next the trumpet and alto explore a new melody over a different bass line.

To give you a more complete picture, we've started our audio clip just before the first trumpet melody (with the underlying bass and alto line), continuing into the next melody section.

First and second part editions are available. All parts are indicated in the C concert Condensed Score, so a pianist and one melody instrument can play the arrangement.

You can find historical information about the group
Horizon
and this
album
from the historical notes for other Watson compositions
Horizon Reassembled
and
Dark Days
.
Lemoncello (or Limoncello) is a delicious Italian liqueur that combines lemon rinds, sugar and alcohol and can be made at home. There are plenty of how-tos on YouTube, in case this song makes you thirsty.
Arranger Arthur White's big band arrangement of
Lemoncello
is available from www.ejazzlines.com, as is Bobby's own arrangement of
Horizon Reassembled.
Essential Bass (Essiet Essiet) [LEVEL 1]
Lemoncello is one of Bobby Watson's really funky tunes written for his group Horizon. The bassist on the track, Essiet Essiet, lays down the part very clearly, locking right in with the great Victor Lewis on drums. We categorize this as a level 1 part, but this is a great piece for someone trying to push into the level 2 category. The eighth notes in the bass line will most likely have you using alternating fingers with the right hand in order to fit right in that pocket. There are some nice hits in the melody as well. Once you get to the solos, it's a great place for you to practice walking over some really nice but not too challenging chord changes.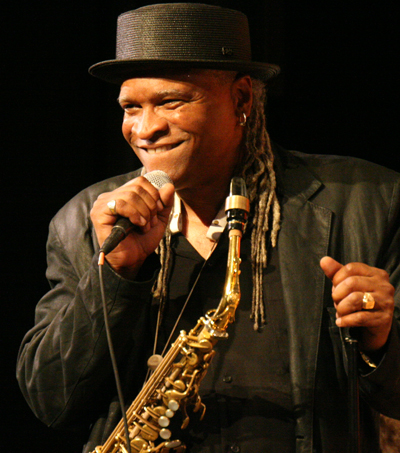 born on August 23, 1953
Robert "Bobby" Watson, who was born and raised in Kansas City, Kansas, grew up to become a jazz saxophonist, composer, arranger and education of formidable talent and acclaim. He got his degree from the University of Miami before becoming a member (and later the musical director) of legendary drummer Art Blakey's Jazz Messengers. He remained an invaluable member for four years, from 1977 until 1981. Read more...