Horizon Reassembled

– Robert Watson

An uptempo Latin piece with complex intriguing harmonies and shifting grooves. Horizon Reassembled shows off Bobby Watson's compositional brilliance! Lead sheets and second parts available.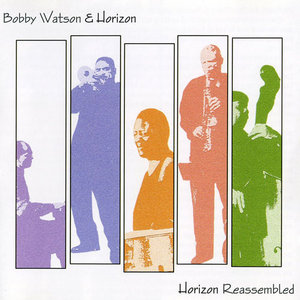 All selected items will be available for download after purchase.
Recording:

Bobby Watson - Horizon Reassembled

Recorded on:

January 25, 2004

Label:

Palmetto Records (PM 2102)

Concert Key:

C

Vocal Range:

, to

Style:

Latin (Samba)
Alto Sax - Bobby Watson
Trumpet - Terell Stafford
Piano - Edward Simon
Bass - Essiet Essiet
Drums - Victor Lewis
Bobby's recorded arrangement starts with a rubato piano intro that ends by setting up the melody with a one-measure figure. The audio excerpt starts with this figure. Although we put a key reference for each of our lead sheets, Bobby usually doesn't write with just one key center. This is a 48-measure composition that repeats. It keeps you intrigued both melodically and rhythmically as it seems to start in C minor, then moves into a Samba feel in C major, then goes into an A7sus-E7sus section before setting up the last section which is in G major. The solo section expands the opening ten measures of the melody A section to twelve measures, with the rest of the form remaining the same for the 50-bar solo section. The entire arrangement and separate solo section is shown in the lead sheet editions.

Although Bobby Watson recorded with his first "Horizon" group in December of 1983, it was his teaming up with drummer
Victor Lewis
for three Blue Note albums starting in 1988 ("No Question About It" / "The Inventor" / "Post-Motown Bop") that really solidified the group. All three of these recordings also featured pianist Edward Simon. In December, 1991, the "Horizon Reassembled" group recorded their first Horizon recording together ("Present Tense" for Columbia Records), and between October 22 & November 10, 1993, this same group recorded "Midwest Shuffle" also for Columbia. So "
Horizon Reassembled
," recorded in 2004, is exactly that.
Watson's printed combo arrangements from the three Blue Note recordings are available from Second Floor Music (also some Victor Lewis compositions). Purchase at
MusicDispatch.com
. See more information about each chart at
secondfloormusic.com
(scroll down to composer name or click on letter W at top).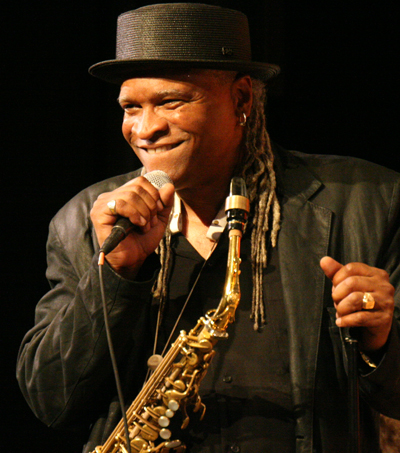 born on August 23, 1953
Robert "Bobby" Watson, who was born and raised in Kansas City, Kansas, grew up to become a jazz saxophonist, composer, arranger and education of formidable talent and acclaim. He got his degree from the University of Miami before becoming a member (and later the musical director) of legendary drummer Art Blakey's Jazz Messengers. He remained an invaluable member for four years, from 1977 until 1981. Read more...