Love We Had Yesterday

– Pamela Baskin-Watson

A captivating ballad with a profoundly honest lyric. Full vocal track recorded by Rachel Bronstein exclusively for jazzleadsheets.com and Minus You practice track without vocals available.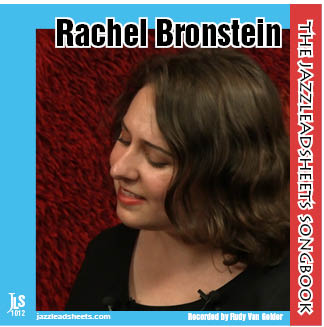 All selected items will be available for download after purchase.
Recording:

Rachel Bronstein - The JazzLeadSheets Songbook

Recorded on:

November 13, 2013

Label:

jazzleadsheets.com (JLS 1012)

Concert Key:

A minor

Vocal Range:

Mezzo Soprano, F3 to B4

Style:

Ballad
Vocal - Rachel Bronstein
Piano - Cecilia Coleman
Bass - Tim Givens
There's nothing like the perfect combination of a beautiful melody in a luscious harmonic setting with a great lyric.
The Love We Had Yesterday
is a haunting ballad that communicates themes of love, loss and nostalgia through both the music and the lyric.
This arrangement is delicately simple and lets the melody speak for itself. It begins right on the head, with only a lingering sus chord as an introduction. Our audio excerpt begins on the head and goes through the first A section. The recording follows the piece through its 32 bars—AABA—before it comes to a conclusion; although improvisations over the changes would be a welcome addition, they are not necessary to create a convincing performance.
Lyric Description:
This poetic and emotionally honest lyric reflects on a relationship that has ended, observing how the many things the couple once shared are now, sadly, just memories; what once were splendid possibilities are forever lost. Since Pamela Baskin-Watson wrote both the melody and lyric, the two complement each other perfectly; both are raw, truthful and easy to relate to.
No-vocal version:
This recording is also available without the vocal track, so you can have your chance to express the song with the rhythm section. Like the recording, the no-vocal version is only one time through the head, so it's important to practice getting across as much sentiment as possible in a short amount of time.
If another key would be better for you, send the key you'd like to
Don
and we'll post the transposition on the website for purchase. If you're not sure which key is best, send us your range and we'll work with you to figure out the best key.
This beautiful composition was first recorded instrumentally by
Bobby Watson
, Pamela's husband, in 1986.
Don Sickler: "Ms. Watson and her wonderful music were brought to my attention in 1981 when pianist James Williams introduced me to, and blew me away with, with Pam's composition
Ms. B.C.
which had just been recorded by Art Blakey and The Jazz Messengers. Both the recorded Blakey
Sextet arrangement
and Bobby Watson's
Big Band arrangement
are available at www.MusicDispatch.com.
"
Ms. B.C.
is Pam's tribute to vocalist Betty Carter. I'll never forget Pam's excitement when she called me in 1992 to tell me her vocal heroine had recorded
The Love We Had Yesterday
. When Pam told me Betty's album was titled '
It's Not About The Melody
,' I had a good idea what to expect: an incredible laid back interpretation of the lyric in that unbelievable phrasing language that is uniquely Betty Carter."
We just had to include
The Love We Had Yesterday
in our our
Sing JAZZ!
songbook, a collection of stunning, lesser-known vocal selections from the Second Floor Music repertoire (
Sing JAZZ! contents)
. Don continues, "Creating that book gave me the opportunity to carefully notate Pam's incredible melody as well the lyric and Pam's equally deep chord progression. I've always been shocked that no other singer (to my knowledge) has recorded this absolute gem, and I hope this jazzleadsheets.com release will rectify that situation."
To encourage other singers, we've made available a complete vocal version with jazzleadsheets.com's resident vocal editor Rachel Bronstein singing the melody at Rudy Van Gelder's recording studio. We also videotaped Rachel at our own studio in New York, singing along with the accompaniment-only track (see the video above). Note that the audio accompaniment-only version is available here, as well as the complete track.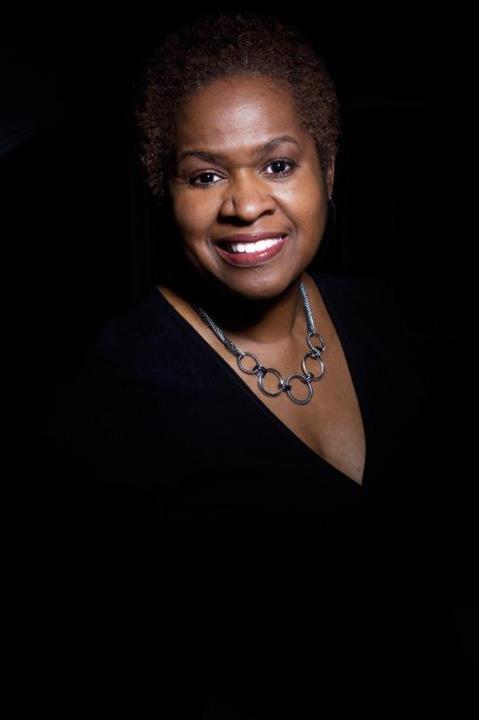 born on July 22, 1953
Kansas-born Pamela Baskin Watson is a versatile pianist, vocalist, composer, arranger and educator. She began studying the piano during her high school years at the Conservatory of Music at the University of Missouri. She continued her music education studying piano and accompaniment at the University of Miami. In 1976, upon moving to New York City, she developed a strong reputation as a freelance accompanist. A number of Pamela's compositions and arrangements have been recorded by major jazz musicians such as Art Blakey and the Jazz Messengers, Betty Carter, Bobby Watson, Roy Hargrove, Victor Lewis, Terrell Stafford, James Williams and Kevin Mahogany. Read more...