Freddie Redd
May 29, 1928 – March 17, 2021
| | |
| --- | --- |
| Instrument | piano |
| Birthplace | New York, NY |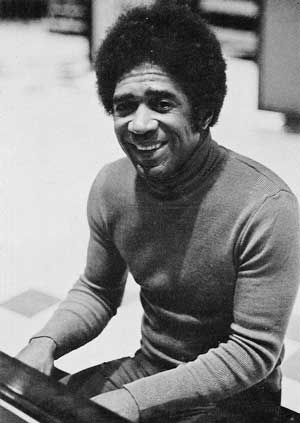 Pianist Freddie Redd, best known for his role as composer and actor in the play and movie "The Connection," started playing the piano when he was in the Army. Mostly self-taught, he learned while performing in clubs with other musicians. According to Nat Hentoff's liner notes to "Shades Of Redd," Freddie says he's "been influenced by many things I've heard on a lot of instruments. What I do is try to piece together what stimulates me into my own way of feeling things musically." Redd's music is simultaneously optimistic and knowing—it makes you want to play along with it, to join in the experience.
Early on, Freddie played with the Cootie Williams band, traveling in the South. When he came to NY, he gigged often with vibist Joe Roland, played with Art Blakey, toured in Europe with Rolf Erickson, and worked with Mingus' Jazz Workshop in NY and San Francisco. After "The Connection," he had the opportunity to record that music, and more, on the Blue Note label, and play with Coleman Hawkins, Tina Brooks, Sonny Rollins, Lou Donaldson and others.
Known as "The Ghost," Freddie was known for staying out of the limelight at times. He played and recorded in the Washington, D.C. area for several years, but spent his last years in New York City.