So, Samba!

– Freddie Redd

Pianist Freddie Redd's challenge: it you want to, samba! Concert condensed score, melody and second parts. Do it if you feel it!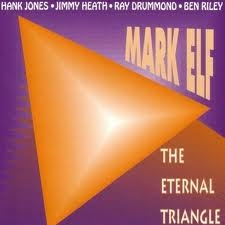 All selected items will be available for download after purchase.
Recording:

Mark Elf - The Eternal Triangle

Recorded on:

December 22, 1988

Label:

Jen Bay Jazz (JBR 0002)

Concert Key:

F minor

Vocal Range:

, to

Style:

Latin (Samba)
Guitar - Mark Elf
Tenor Sax - Jimmy Heath
Piano - Hank Jones
Bass - Ray Drummond
Drums - Ben Riley
This sunny samba features a tuneful melody and an upbeat groove that brings to mind images of the beach in the summer. It's a simple composition to learn, making it a great choice for beginner combos. This arrangement features guitar on the melody with tenor sax playing the second part, although Freddie Redd recorded it himself two years later and featured trombone, alto sax, and tenor sax. So Samba is a success with any instrumentation, so we're offering the leadsheet and second part in all editions, allowing you to create whatever arrangement you like!

Note that we're now creating condensed scores as separate editions for quintet versions. They're especially valuable for drummers and bass players because counter melodies and hits are notated. We're able to make the C treble clef lead sheet less complicated, as a result.
The 25th anniversary of the December 22, 1988, recording session prompted us to post So Samba. It's a great opportunity to hear the wonderful Hank Jones again, and to listen to the elegant tastefulness of drummer Ben Riley. As well as to enjoy composer Freddie Redd's optimistic music.

If you're wondering why composer/pianist Freddie Redd was not the first to record So, Samba!, Don Sickler recalls: "Uptown Records hired Freddie for two leader recording sessions in January, 1985. I was lucky enough to get to work on the project. Freddie came up from Washington, D.C. with a lot of original music. In fact, Freddie had so many great original compositions that it became hard to choose material for the sessions. At that time the release medium was LP, so we could only use about 40 minutes of music. So, Samba! was not picked for either of these sessions, so when guitarist Mark Elf approached me for material for his 1988 session, I suggested it. Mark loved it! Freddie loved that pianist extraordinaire Hank Jones was on Elf's recording."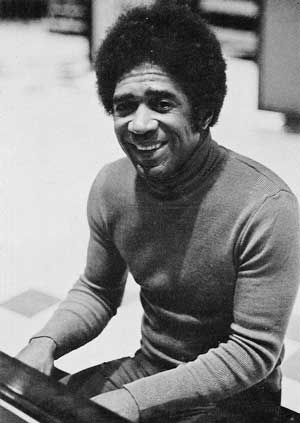 May 29, 1928 – March 17, 2021
Pianist Freddie Redd, best known for his role as composer and actor in the play and movie "The Connection," started playing the piano when he was in the Army. Mostly self-taught, he learned while performing in clubs with other musicians. According to Nat Hentoff's liner notes to "Shades Of Redd," Freddie says he's "been influenced by many things I've heard on a lot of instruments. What I do is try to piece together what stimulates me into my own way of feeling things musically." Redd's music is simultaneously optimistic and knowing—it makes you want to play along with it, to join in the experience. Read more...