And Time Marches On

– Freddie Redd

An infectious, soulful, bluesy head that will keep your audience tapping their toes with the pulse of the walking bass line.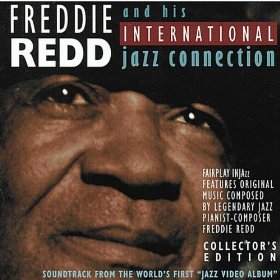 All selected items will be available for download after purchase.
Recording:

Freddie Redd - And His International Jazz Connection

Recorded on:

July, 1991

Label:

Fairplay (1)

Concert Key:

C minor

Vocal Range:

, to

Style:

Swing (medium)
Trumpet - Maffy Falay
Tenor Sax - Kristerr Andersson
Tenor Sax - Bernt Rosengren
Piano - Freddie Redd
Guitar - Anders Ullberg
Bass - Torbjorn Hultcrantz
Drums - Gilbert Matthews
Drums - Bengt Stark
This is a great descriptive title: the triplet-based melodic line with punctuating accented offbeats propels the walking bass line in this 24-measure ABA form. The two-measure repeating pattern that starts each section leads to a two-measure "blues march" pattern into the B section, then relaxes into a two-measure half-note pulse going into C.

Freddie is a master of infectious melody writing. Both you and your audience are guaranteed to be humming this one long after you've played it.

In a recording situation, it's perfect for a fade out. On Freddie's live recorded version, he uses the optional ending that we've indicated on the lead sheets. Our audio excerpt starts with the melody. The bass line under the melody is used as the intro, as indicated on our lead sheets.

This composition was first recorded on a still-unissued 1985 Freddie Redd trio recording. Freddie next recorded it in 1990 on his now out-of-print "Everybody Loves A Winner" album for Milestone Records before recording it a year later in Sweden.
Freddie's first recording date was in 1950 with Tiny Grimes. He was on many sessions in the 1950s and early 1960s and has recorded several times each decade since. He is a marvelous composer and, in 2014, is still playing and composing. This is the first of many of his lead sheets that we'll be making available on jazzleadsheets.com.
Don Sickler's septet arrangement of Freddie's
Had Tadd In Mind
, reminiscent of the great composer
Tadd Dameron
, of course, is available from Second Floor Music. Freddie definitely had Tadd on his mind when he wrote it.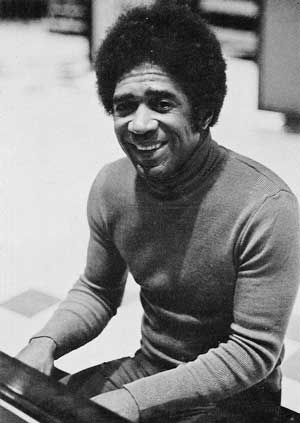 born on May 29, 1928
Pianist Freddie Redd, best known for his role as composer and actor in the play and movie "The Connection," started playing the piano when he was in the Army. Mostly self-taught, he learned while performing in clubs with other musicians. According to Nat Hentoff's liner notes to "Shades Of Redd," Freddie says he's "been influenced by many things I've heard on a lot of instruments. What I do is try to piece together what stimulates me into my own way of feeling things musically." Redd's music is simultaneously optimistic and knowing—it makes you want to play along with it, to join in the experience. Read more...