Waltzin' In

– Freddie Redd

An evocative, dance-inspired waltz with a strong rhythmic drive.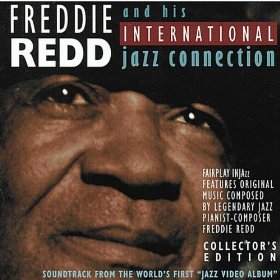 All selected items will be available for download after purchase.
Recording:

Freddie Redd - And His International Jazz Connection

Recorded on:

July, 1991

Label:

Fairplay (1)

Concert Key:

C minor

Vocal Range:

, to

Style:

3/4 swing (medium)
Trumpet - Maffy Falay
Tenor Sax - Kristerr Andersson & Bernt Rosengren
Piano - Freddie Redd
Guitar - Anders Ullberg
Bass - Torbjorn Hultcrantz
Drums - Gilbert Matthews & Bengt Stark
This waltz from piano master Freddie Redd has a melody that twists and turns like a pair of ballroom dancers. The contrasting B section is more sweeping and romantic, maintaining the dance imagery. The classic chord progression makes it easy for solos, but the driving rhythmic pulse keeps the composition complex and fresh.

As with many of Freddie's compositions, the sections of the form are long (here, 16-measure A sections in an AABA format). Therefore our audio excerpt starts at the second A section, so you can also hear part of the bridge. The melody is set up with a rhythm section intro that is indicated in the C treble clef lead sheet.



Freddie Redd had recorded this composition twice before on two trio dates, first in 1977 on his "Straight Ahead" album, and in 1988 on his "Live At The Studio Grill" album with drummer
Billy Higgins
and bassist Al McKibbon.
Check out another Freddie Redd title from the same
album
,
And Time Marches On
.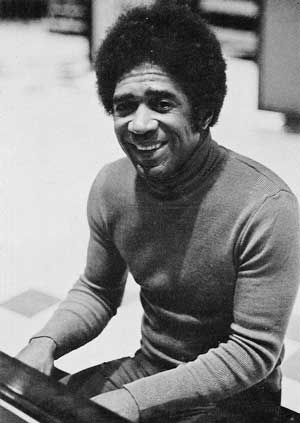 May 29, 1928 – March 17, 2021
Pianist Freddie Redd, best known for his role as composer and actor in the play and movie "The Connection," started playing the piano when he was in the Army. Mostly self-taught, he learned while performing in clubs with other musicians. According to Nat Hentoff's liner notes to "Shades Of Redd," Freddie says he's "been influenced by many things I've heard on a lot of instruments. What I do is try to piece together what stimulates me into my own way of feeling things musically." Redd's music is simultaneously optimistic and knowing—it makes you want to play along with it, to join in the experience. Read more...