Ice White Blues

– Jeanfrançois Prins & Judy Niemack

A blues with a bridge that takes a real look at love, loss and getting on with your life.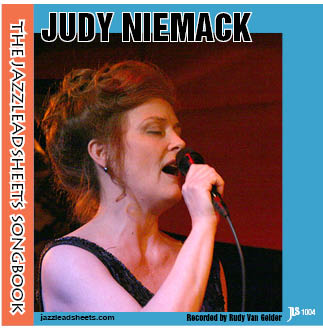 All selected items will be available for download after purchase.
Recording:

Judy Niemack - The JazzLeadSheets Songbook

Recorded on:

April 1, 2006

Label:

jazzleadsheets.com (JLS 1004)

Concert Key:

B

Vocal Range:

Alto, F3 to B4

Style:

Latin (Funky)
Vocals - Judy Niemack
Guitar - Jeanfrançois Prins
Piano - Jim McNeely
Bass - Dennis Irwin
Drums - Victor Lewis
This contemporary blues with a bridge features a saucy Latin groove with a double-time feel, making it a nice set-ender. The unusual melodic movement in the accompaniment, a suspended fourth moving to the third, provides a unique flavor on the "A" sections which build up to an energetic Funk groove on the bridge.
The notation reflects Judy's performance; feel free to interpret it your way.
Lyric Description:
One day, a close friend of Judy's told her that they'd have to put their friendship "on ice" for a while, with no explanation of why or when the friendship might resume. Judy was hurt, and the phrase kept coming back to her, so she decided to turn it into a blues. She wrote the lyrics and melody, Jeanfrançois Prins re-harmonized a 12-measure blues, added a bridge, and the
Ice White Blues
was born. The lyric tells the story of a betrayal by a lover who then thinks they can return to the relationship later as if nothing has happened. The singer's heart is running hot and cold; she's "burning with the ice white blues."
No-Vocal Version:
This song works well performed in duo, with a guitar trio, or with a guitar trio plus piano, as we have done in the recorded version available here, featuring pianist Jim McNeely. Soloists can improvise over the 12-bar blues section ("A"), and a vocal repetition of the bridge can be used as an interlude between solos. After the instrumental solos, the vocalist can return with the bridge, the final "A" section, and tag. The song can also be performed without any improvised solos, simply singing one chorus, returning to the bridge, and singing through to the tag ending for a more compact version like the recorded version here.
If another key would be better for you, send the key you'd like to
Don
and we'll post the transposition on the website for purchase. If you're not sure which key is best, send us your range and we'll work with you to figure out the best key.
Judy included this song in her folio "
Hear It and Sing It: Exploring the Blues
" as an example of a blues with a bridge. The book is an effective tool for learning to sing and improvise on blues. Designed for people who love to sing, as well as for students and teachers in vocal jazz programs, it includes a step-by-step approach to learning blues lyrics, forms, harmony, scales and improvisation, with a brand new repertoire of songs. Vocal examples followed by accompaniment-only tracks make learning easy and enjoyable. New songs include lyrics added to compositions by jazz greats
Dexter Gordon
(plus lyrics to his solo),
Johnny Griffin
(
Dancin' Like We Did Before
),
Gigi Gryce
,
Julian Priester
(
Eros
) and
Norman Simmons
(
A Shot Of Blues Juice
) as well as compositions by Judy Niemack and
Sheila Jordan
. The book includes: blues forms, scales and harmony; transcriptions of exercises and improvised solos; accurate lead sheets for 14 contemporary blues songs; examples of 12 different blues forms; scat syllables; blues riffs; "Voices in Blues" history chapter; Listening and repertoire suggestions; and two CDs. The CDs include: 14 songs and exercises sung by Judy Niemack, Sheila Jordan, Mark Murphy and Darmon Meader; "Hear It and Sing It" blues warm-ups, riffs, scales and harmony; recordings of each song featuring vocal plus accompaniment-only; exciting accompaniment tracks by top New York City jazz musicians; and more.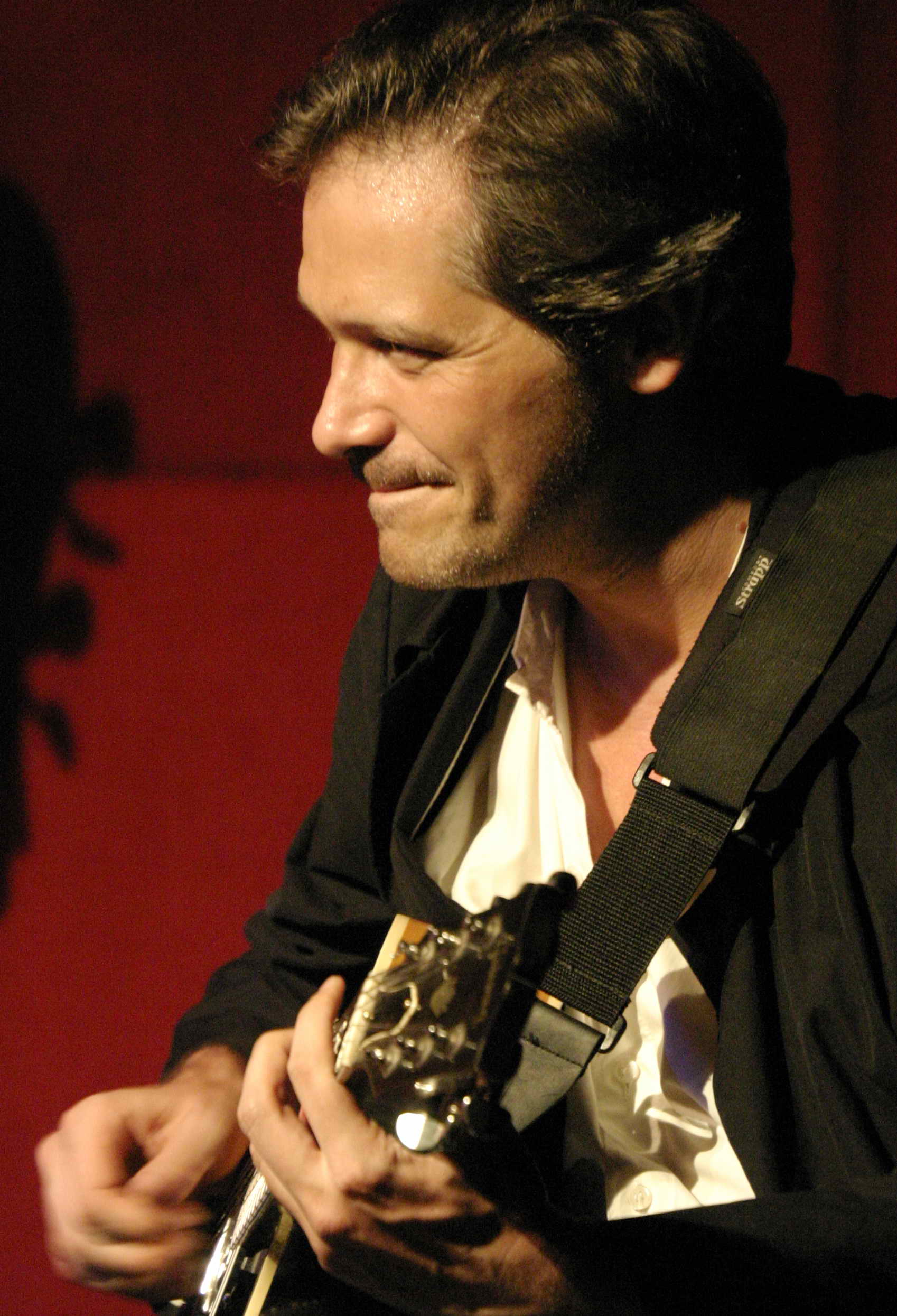 born on February 18, 1967
Belgian jazz guitarist Jeanfrançois Prins is a professional musician, arranger, producer, and educator. By the age of nineteen Prins was a band leader and was awarded the "Golden Sax" and First Prize for Instrumental Performance at the Conservatoire Royal de Musique de Bruxelles. He has released six CDs as a leader. His most recent, "El Gaucho," was recorded in NYC and released on Challenge Records in mid-2012. His interviews and performances have been featured on TV around the globe. In 1994 he was an actor/musician in the Oscar-nominated Belgian movie, "Just Friends." Read more...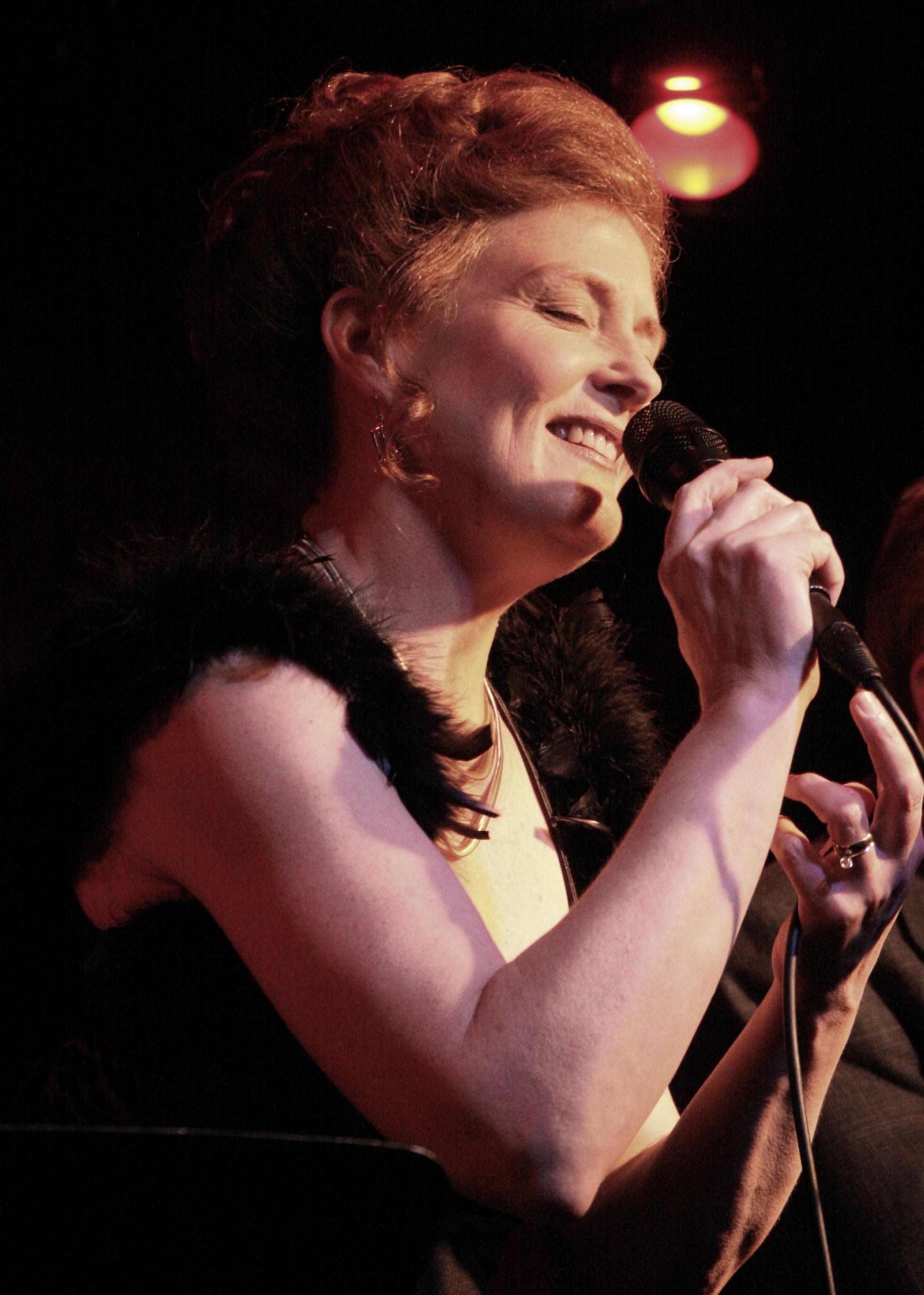 born on March 11, 1954
Acclaimed jazz vocalist Judy Niemack is a leader in jazz singing, vocal improvisation and pedagogy. She began her jazz studies in California with tenor saxophonist Warne Marsh as his first vocal student, which greatly influenced her scat style. Her debut album came in 1977, the same year she moved to New York. Since then, she has released 14 albums with the "Who's Who" of jazz, including Fred Hersh, Kenny Werner, Kenny Barron, Sullivan Fortner, Cedar Walton, Jim McNeely, Billy Hart, Lee Konitz, Joe Lovano, and Peter Bernstein. Read more...