Sheila Jordan
| | |
| --- | --- |
| Instrument | voice |
| Birthplace | Detroit, MI |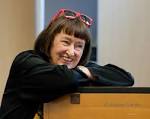 Sheila Jordan is one of the most engaging and creative jazz vocalists alive today. Born in Detroit but raised in the Pennsylvania coal-mining country, Sheila became enamored with the music of Charlie Parker from her early teens. In 1940, she began singing and playing piano semi-professionally; a few years later she, Skeeter Spight, and Leroi Mitchell formed the trio Skeeter, Mitch and Jean. Despite being underage, she often hung around the Detroit clubs where Bird played and eventually gained his attention, resulting in Bird sometimes asking her trio to sing at his gigs.
In 1951, Sheila moved to New York and shortly after married Duke Jordan, Bird's pianist. She did not begin recording until the 1960s, during which time she began long-standing collaborations with artists like Steve Kuhn and Lee Konitz. She became the artist-in-residence at City College in 1974 and began teaching there in 1978--a position she held until 2005.
It was not until the late 1970s that Sheila began to garner recognition in the jazz scene, recording with artists like pianist Carla Bley and bassists Steve Swallow and Harvie Swartz. Despite her increasing visibility, she maintained a day job until the 1980s, when she was finally able to pursue her singing career full-time and thus earn the attention she deserved 20 years prior.
Since then, she has established a long collaboration with bassist Cameron Brown; she frequently performs with just bass for accompaniment. In 2012, she received the highest honor in jazz, the National Endowment for the Arts Jazz Master Award. Sheila's latest updates can be found on her website. She continues to perform and record today, serving as an icon and role model for jazz singers everywhere.