Crossing

– Sheila Jordan

Few Sheila Jordan concerts go by without her performing the inspirational folk-jazz composition The Crossing

All selected items will be available for download after purchase.
Recording:

Sheila Jordan - The Crossing

Recorded on:

October 1 & 2, 1984

Label:

Black Hawk (BKH 50501)

Concert Key:

D

Vocal Range:

Mezzo Soprano, G3 to A4

Style:

Folk
Vocal - Sheila Jordan
Bass - Harvie Swartz
One of the legendary Sheila Jordan's signature songs,
The Crossing
is a folk-inspired piece full of possibilities. Sheila performs it as a duet between voice and bass, which allows her to sing very freely, playing with both the time and, in some instances, the melody of the song. The simplicity of the melody and harmony opens it up to any variety of arrangements—your creativity is the only limit!
Our audio excerpt starts with the chorus, which is set up on the recording by the rubato verse.
Lyric Description:
Sheila's inspirational lyric describes overcoming life's troubles at "the crossing," a place that represents peace of mind and trust in oneself that has a different manifestation in each person's life: for her, the crossing is music, which sets her free.
If another key would be better for you, send the key you'd like to
Don
and we'll post the transposition on the website for purchase. If you're not sure which key is best, send us your range and we'll work with you to figure out the best key.
This 1984 session was Sheila's first recorded version of this composition. In 2004, she recorded it with bassist Cameron Brown on a live NYC gig at The Triad. In 2005 she recorded it on an album with vocalist Ellen Johnson, in California. On another live recording, in 2008 in Canada, she's accompanied by piano. Each performance is individual, moving and meaningful.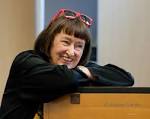 born on November 18, 1928
Sheila Jordan is one of the most engaging and creative jazz vocalists alive today. Born in Detroit but raised in the Pennsylvania coal-mining country, Sheila became enamored with the music of Charlie Parker from her early teens. In 1940, she began singing and playing piano semi-professionally; a few years later she, Skeeter Spight, and Leroi Mitchell formed the trio Skeeter, Mitch and Jean. Despite being underage, she often hung around the Detroit clubs where Bird played and eventually gained his attention, resulting in Bird sometimes asking her trio to sing at his gigs. Read more...