Shot Of Blues Juice

– Norman Simmons & Judy Niemack

Blues master pianist Norman Simmons's composition found a voice with Judy Niemack's expressive lyric. Vocal lead sheets in three keys, complete vocal track and Minus You practice track, even Judy's transcribed solo.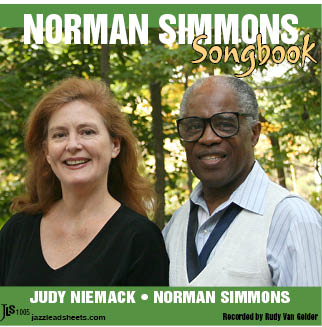 All selected items will be available for download after purchase.
Recording:

Judy Niemack - Norman Simmons Songbook

Recorded on:

October 4, 2007

Label:

jazzleadsheets.com (JLS 1005)

Concert Key:

B-flat, F, G

Vocal Range:

Mezzo Soprano, F-sharp3 to D-flat5

Style:

Swing (medium)
Vocal - Judy Niemack
Piano - Norman Simmons
Bass - John Webber
Drums - Victor Lewis
Video
Judy Niemack, voice; Jeanfrancois Prins, guitar. At the jazzleadsheets.com studio.
Author Judy Niemack and student Rachel Bronstein get relaxed and warmed up with Norman Simmons' composition, with lyric by Judy Niemack, A Shot of Blues Juice. Judy and Rachel are singing along with one of the CD tracks that are included with the book.
This is a delightful Norman Simmons blues with lyric by Judy Niemack. A different recording of this composition is in Judy Niemack's fascinating book "
Hear It and Sing It! Exploring the Blues
." In her book, Judy creates some "hear it and sing it" exercises for the listener to repeat after the melody. The version featured here, from a completely different recorded track, features a three-chorus solo by pianist/composer Norman Simmons, and a two-chorus solo by Judy. The tempo for the track here is
ca.
120. The book's recording is a little slower, at
ca.
112.
Judy's transcribed solo from this take is available here. If you buy "Exploring the Blues" and send a email to don@secondfloormusic.com saying that you have it, we'll send you this solo transcription free of charge. The vocal lead sheet offered here is only slightly different from the vocal lead sheet in the book.
Lyric Description:
Judy's lyric needs no description—it's a perfect way to get into the blues.
No-vocal version:
This is the same recording, without Judy, and without a piano solo. After the melody, there are two solo choruses (for you to scat or improvise over), then one chorus of the melody with Coda.
If another key would be better for you, send the key you'd like to
Don
and we'll post the transposition on the website for purchase. If you're not sure which key is best, send us your range and we'll work with you to figure out the best key..
"The Norman Simmons Songbook"
was recorded at the legendary
Van Gelder Studio
in Englewood Cliffs.
Norman Simmons recorded this composition instrumentally, as
Blue Juice,
on his album "Ramira The Dancer.&quot Trombonist Al Grey also recorded it on "Al Meets Bjarne."
Judy's "
Hear It and Sing It: Exploring the Blues
can be purchased from MusicDispatch.com. It includes some really great new blues and is a fun and effective method for learning to sing the blues. Her book on singing and improvising using modes, "
Hear It and Sing It: Exploring Modes
," is also available.
Our
YouTube channel
has some videos of Judy talking about and singing along with tracks from the "Exploring The Blues" book. In this clip, our singers learn to scat with master jazz vocalists Mark Murphy and Judy.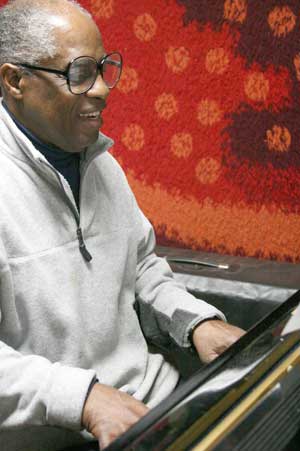 October 6, 1929 – May 13, 2021
Accomplished soloist, accompanist, composer and educator, Norman Simmons is well known as a pianist with an great ability to connect with jazz singers. Born in Chicago, Simmons taught himself piano and at age sixteen enrolled in the Chicago School of Music. He formed his own group in 1949 and began recording in 1952 when he worked as a house pianist for Chicago clubs The BeeHive and the C&C Lounge. During this period, his first recordings were under the leadership of tenor saxophonists Claude McLin, Paul Bascomb and Coleman Hawkins. Read more...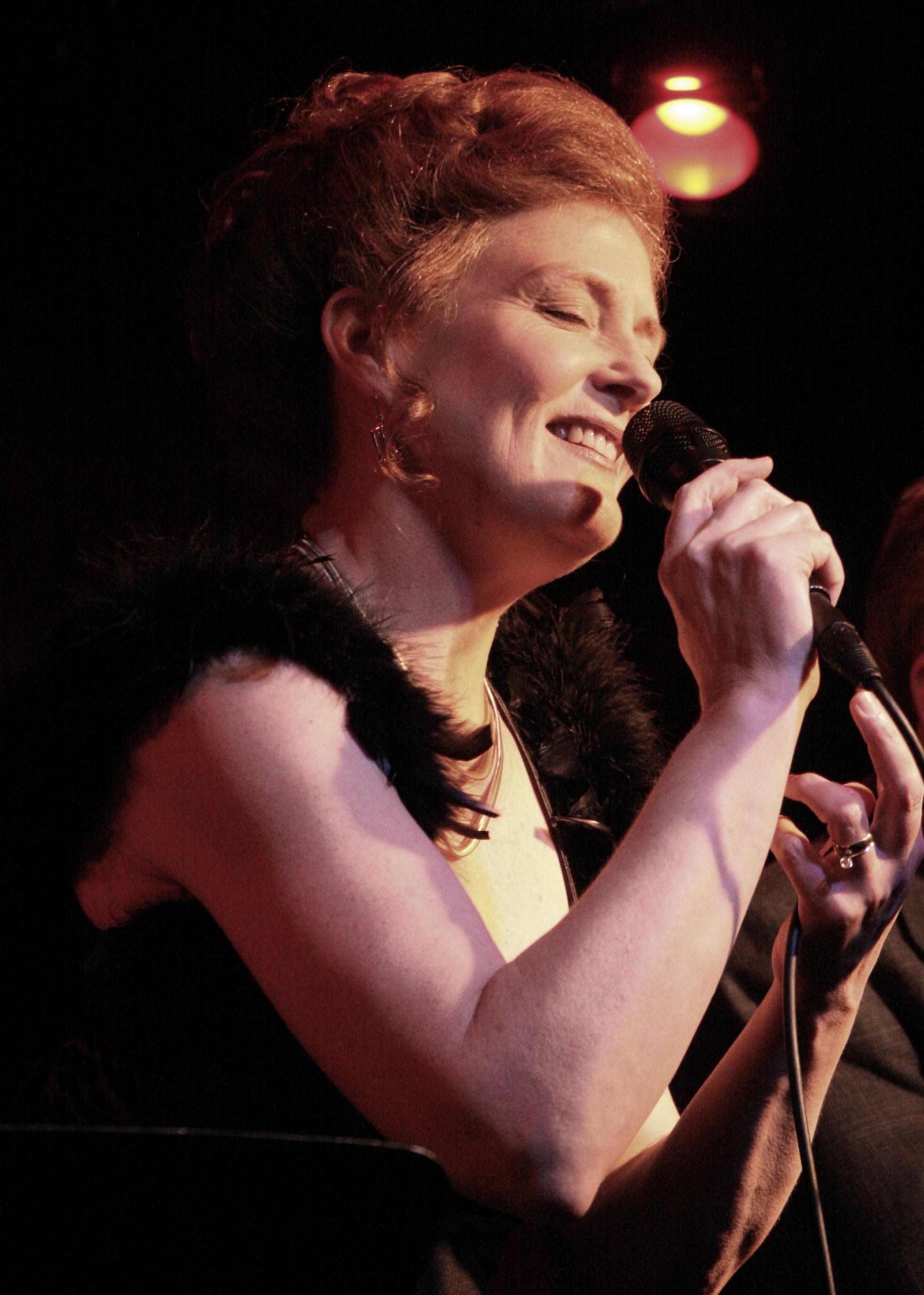 born on March 11, 1954
Acclaimed jazz vocalist Judy Niemack is a leader in jazz singing, vocal improvisation and pedagogy. She began her jazz studies in California with tenor saxophonist Warne Marsh as his first vocal student, which greatly influenced her scat style. Her debut album came in 1977, the same year she moved to New York. Since then, she has released 14 albums with the "Who's Who" of jazz, including Fred Hersh, Kenny Werner, Kenny Barron, Sullivan Fortner, Cedar Walton, Jim McNeely, Billy Hart, Lee Konitz, Joe Lovano, and Peter Bernstein. Read more...