Charlie Rouse
April 6, 1924 – November 30, 1988
| | |
| --- | --- |
| Instrument | tenor sax |
| Birthplace | Washington, DC |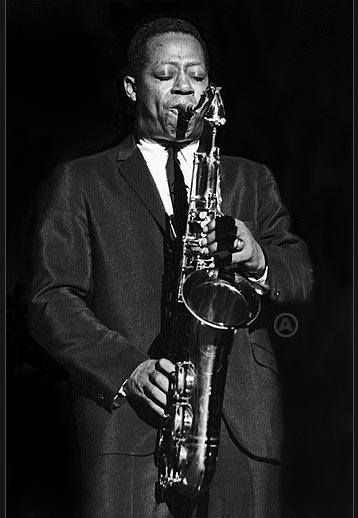 An instantly recognizable tenor saxophonist, Charlie Rouse became well-known through his work with Thelonious Monk. Rouse played in Monk's quartet from 1958 to 1970; his dry, crackling timbre and bouncy rhythmic feel complemented Monk's music perfectly.
Rouse's pre-Monk work is perhaps lesser known but seriously star-studded. His career started deep in the bebop scene: he played in Billy Eckstine's and Dizzy Gillespie's big bands in the mid-'40s. Rouse's first three recordings are among the definitive small-group bebop sessions, led respectively by Tadd Dameron, Fats Navarro, and Leo Parker. Shortly after these, in 1949 and 1950, he was playing in both Duke Ellington's and Count Basie's bands!
Perhaps Rouse's most famous recording from before he joined Monk was a 1953 Clifford Brown sextet session also featuring Gigi Gryce; check out the latter's song Hymn Of The Orient from this session.
Later in the '50s, Rouse recorded with Bennie Green, Joe Gordon, and Paul Quinichette among many others. He co-led The Jazz Modes, a quintet also featuring Julius Watkins on French horn, from 1956 to 1958.
Rouse recorded only a few albums as a leader in the '60s, the best known being 1962's "Bossa Nova Bacchanal." He recorded more as a leader in the '70s, and was a founding member of the quartet Sphere—named after Monk's middle name—with pianist Kenny Barron, bassist Buster Williams, and his former Monk bandmate, drummer Ben Riley. Sphere recorded six albums through the '80s. Rouse kept up the legacy of Monk's music in the last part of his career; his final recording was at a Monk tribute concert.