Bird's Nest

– Charlie Rouse

This bright "Bird blues" head comes from Charlie Rouse's last studio album.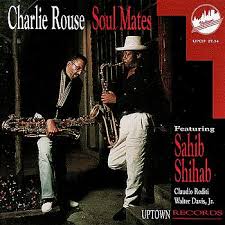 All selected items will be available for download after purchase.
Recording:

Charlie Rouse - Soul Mates

Recorded on:

July 7-8, 1988

Label:

Uptown (UP 27.34)

Concert Key:

F

Vocal Range:

, to

Style:

Swing (medium up)
Trumpet - Claudio Roditi
Tenor Sax - Charlie Rouse
Piano - Walter Davis, Jr.
Bass - Santi Debriano
Drums - Victor Lewis
Bird's Nest uses a classic bebop variant of blues changes: the descending or "Bird" blues, as used by Charlie Parker in songs such as Blues For Alice and Chi Chi. The melody has a stop-and-start quality common to bebop blues heads; one phrase is developed for the first four measures, then another related phrase is sequenced (downward with the changes) beginning in the sixth measure. The last phrase of the head, starting on the tenth measure, is different the second time on the in head—and different again on the second time of the out head. The beginning of the melody is related to that of yet another Charlie Parker blues head, Au Privave.

On the recording, the trumpet and tenor sax begin the melody in unison and switch to octaves at the pickup to the 6th measure. Our tenor sax and guitar lead sheets show the melody in the tenor's range on the recording. In addition, we have a trombone lead sheet in the same range; the beginning of the melody is difficult on trombone an octave lower, but playable on bass, cello, and other bass clef instruments. Our C bass clef lead sheet is an octave below the C treble clef lead sheet throughout.
"Soul Mates"
was recorded at the legendary
Van Gelder Studio
in Englewood Cliffs.
Many of Charlie Rouse's compositions are blues, primarily in the key of F but in a wide variety of moods and tempos. Four months before this recording, Rouse played on an album of Charlie Parker songs with the quartet Sphere. This album, released on Verve as "Bird Songs," features one of Parker's F blues heads,
Barbados.
For more from "
Soul Mates
", check out
Soft Shoulder
and
I'm Never Happy Anymore
.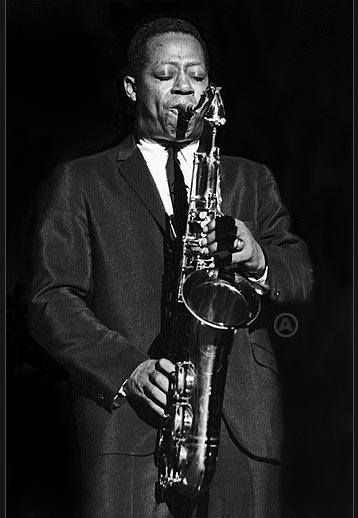 April 6, 1924 – November 30, 1988
An instantly recognizable tenor saxophonist, Charlie Rouse became well-known through his work with Thelonious Monk. Rouse played in Monk's quartet from 1958 to 1970; his dry, crackling timbre and bouncy rhythmic feel complemented Monk's music perfectly. Read more...