Sometime Ago

– Sergio Mihanovich

Sergio Mihanovich's best-known composition (with his own lyric) and an international jazz standard, Sometime Ago has been recorded at a variety of tempos, keys and styles: it works every time!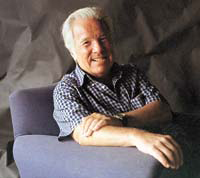 May 8, 1937 – May 7, 2012
Sergio Mihanovich was a beloved composer in his native Buenos Aires. In Argentina, Sergio was active in many areas: writing soundtracks for Argentine films and theatrical productions; working in nightclubs; recording in both jazz (performing and recording with saxophonist Gato Barbieri) and pop settings; as an educator; and as a writer of both music and words. In the 1960s Sergio lived in the United States for a time, writing the songs that eventually became part of the Second Floor Music catalog and working as a pianist/vocalist/composer. Read more...