One Dream Gone

– Curtis Fuller & Fleurine Mehldau

smsmsm
Recording:

Fleurine Mehldau - Meant To Be!

Recorded on:

October 1 & 2, 1995

Label:

EmArcy (159085-2)

Concert Key:

B-flat minor

Vocal Range:

Mezzo Soprano, G3 to B-flat4

Style:

Ballad
Vocal - Fleurine
Piano - Renee Rosnes
This is a duo recording. Pianist Renee Rosnes sets up the melody with a beautiful introduction
CLIP
over a tonic pedal that is notated on the vocal lead sheet edition. The vocal starts rubato. After a piano solo chorus, Fleurine vocalizes the out melody.
from Don Sickler:
Fleurine wrote this lyric for her "
Meant To Be!
" recording project back in 1995. I had given her Curtis' medium up tempo swing recording of his composition "The Court" and to my surprise, she said she was hearing the melody as a ballad. I was further surprised, when telling this to Curtis, because that blew him away. He told me he also first heard it in his head as a ballad! Obviously, Curtis loved the idea, so Fleurine went to work and created her ballad lyric,
One Dream Gone.
Recording:

Richard Allen - The Jazzleadsheets Songbook

Recorded on:

September 13, 1997

Label:

jazzleadsheets.com (JLS 1046)

Concert Key:

B-flat minor

Vocal Range:

, C4 to C4

Style:

Ballad
Vocal - Richard Allen
Piano - Norman Simmons
Bass - Ron McClure
Drums - Billy Drummond
Pianist Norman Simmons' one-measure intro
CLIP
(notated) sets up Richard's all rubato opening melody chorus with only piano accompaniment. The rest of the rhythm section joins Norman for his 1 chorus of piano solo, time continues for Richard's out melody chorus.
no-vocal version
A rhythm section only track is available.
Richard Allen sings the song in the same key that Fleurine originally introduced the song (B-flat minor). Richard, however, is singing it an octave lower than Fleurine. Richard obviously listened to Fleurine's recording, and pays tribute to her by using one of her vocalizing phrases in the out melody chorus.

This was recorded by Richard in one take. Only available here, at jazzleadsheets.com.
Recording:

Rachel Gould - The JazzLeadSheets Songbook

Recorded on:

May 3, 2005

Label:

jazzleadsheets.com (JLS 1006)

Concert Key:

A-flat minor

Vocal Range:

Mezzo Soprano, F3 to G-sharp4

Style:

Ballad
Vocal - Rachel Gould
Piano - Norman Simmons
Bass - Tim Givens
Pianist Norman Simmons' three-measure intro is notated in the lead sheet
CLIP
. Like Fleurine's and Richard Allen's earlier recordings, Rachel starts the melody
rubato,
with just Norman, but this time the bass enters with time starting in the seventh measure of the melody. After a piano chorus, the bass and piano continue under Rachel for the out melody chorus.
from Don Sickler: This recording came from a 2005 session that Rachel did for me, at Rudy Van Gelder's Englewood Cliffs studio.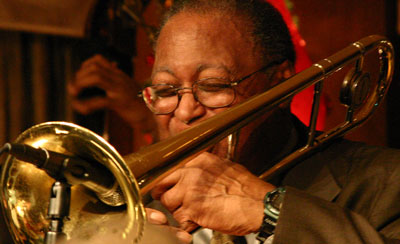 December 15, 1934 – May 8, 2021
After J.J. Johnson, Curtis Fuller is likely the most influential modern jazz trombonist. Born in Detroit and raised in an orphanage, he was a relatively late starter: he did not take up the trombone until age 16. But it was not long until he was cutting his teeth with saxophonists in the area like Pepper Adams and Yusef Lateef and guitarist Kenny Burrell, eventually building up his skills enough to move to New York in 1957. Curtis' first recording session, however, was in the previous year, with Pepper and also Detroit's Paul Chambers. This was also Curtis' first session with John Coltrane and Philly Joe Jones (check out High Step). Read more...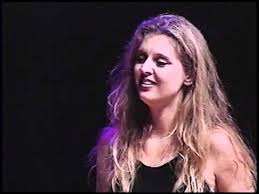 born on April 3, 1966
Dutch vocalist and lyricist Fleurine has been working in the Netherlands and United States since 1993, creating her own unique niche in the jazz world. Placing her own unconventional spin on jazz songs, Fleurine has written lyrics to compositions by Thelonious Monk,
Kenny Dorham
,
Ray Bryant
,
Curtis Fuller
and Thad Jones which were recorded on her debut album "Meant to Be!"
Read more...