Jewel's Tempo

– Booker Little

A bouncy, bright-toned medium-up song that deserves wider recognition. Second parts and Concert Condensed Score are available for the two-horn arrangement, as well as a transcription of Booker's solo.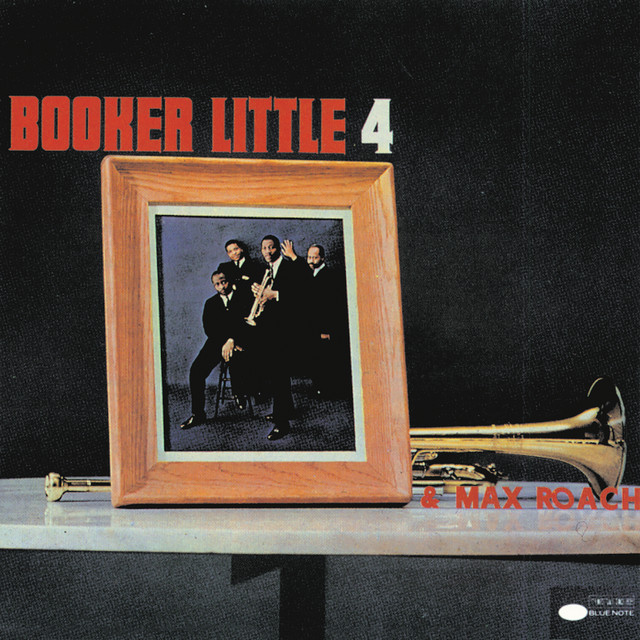 All selected items will be available for download after purchase.
Recording:

Booker Little - Booker Little 4

Recorded on:

October, 1958

Label:

United Artist (UAL 4034)

Concert Key:

E-flat

Vocal Range:

, to

Style:

Swing (medium up)
Trumpet - Booker Little
Tenor Sax - George Coleman
Piano - Tommy Flanagan
Bass - Art Davis
Drums - Max Roach
This bouncy medium-up swinger is classic Booker Little, full of subtle, unexpected convolutions in the melody and changes. The A section is quite tonal in E♭ major but the bridge visits G♭ major and D minor. The form is 32 measures but divided into only three sections: 12-measure A, 8-measure B, and 12-measure C the same as A. The melody has a one-measure pickup with a break that sets up a series of rhythm section figures; these respond to the melody notes in the first three measures of the A section. Another break begins the bridge, set up with a hit on the fourth beat in the previous measure.

A couple of quirks in the changes are smoothed out in the solos. On the head, the 11th measure of the A section has Dm7♭5 followed by B♭7 to resolve back to E♭maj7 in the next measure; in the solos these last two chords are cleverly replaced by G7 and Cm. The third measure of the bridge has an unusual side-slip in the head, Em7 to A♭7 going to D minor; the expected A7 is used instead of A♭7 in the solos.

Second parts are available for the quintet arrangement, as well as a Concert Condensed Score. The second part hits with the rhythm section in the first three measures, but elsewhere the horns are mostly harmonized, often in thirds. The rising whole-tone scale lines in the second half of the bridge alternate between octaves and thirds, with contrary motion in the last measure.

For Booker's solo, click on the Solos tab.
Jewel's Tempo
seems to have only been recorded once; it certainly deserves to be played more. This
album
, Booker's debut as a leader, was among relatively few recordings with pianist Tommy Flanagan alongside Max Roach. The two first recorded together in 1956 on
Sonny Rollins'
classic "Saxophone Colossus", with
Doug Watkins
; the following year they played on three
J.J. Johnson
sessions also featuring
Paul Chambers
. Flanagan and Roach's last recording together was in 1962, on
Slide Hampton's
album "Drum Suite."
CLIP
Our solo transcription includes Booker Little's three-chorus solo, as well as his trading chorus with the drums. This solo is less overtly virtuosic than his two choruses on
Rounder's Mood
from the same
album
, but it's still quite challenging, frequently climbing into a high register. He plays one 16th-note run at the end of his solo, which he repeats at the end of the trading chorus. This chorus is split up on the form, with Booker playing the first and third four measures of both the A and C sections leading into a drum solo chorus.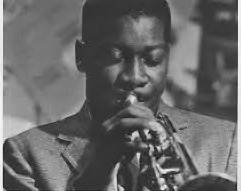 April 2, 1938 – October 5, 1961
A tragic loss to the world of jazz at age 23! Hearing is certainly believing: in Booker's short life, he still was able to leave us with recordings and compositions that are guaranteed to astonish and captivate. His effortless-sounding virtuosity ranks him as one of the greatest trumpet players. He was also a gifted composer, who obviously took composing very seriously, as his recording output shows. Booker began on trumpet when he was 12 and played with Johnny Griffin and the MJT + 3 while attending the Chicago Conservatory. He worked with Max Roach (1958-1959) and then freelanced in New York. He recorded with Roach and Abbey Lincoln, was on John Coltrane's Africa/Brass album, and was well-documented during a July 1961 gig at the Five Spot with Eric Dolphy. Booker Little led four sessions before his tragic early death. Read more...