Good Picken's

– Hank Mobley

Hank Mobley's feature for guitarist George Benson is a driving, angular medium up swinger. The head is full of solo fills, with a break at the end of the bridge.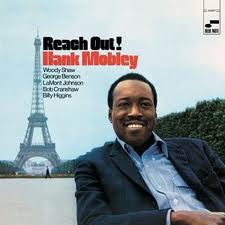 All selected items will be available for download after purchase.
Recording:

Hank Mobley - Reach Out!

Recorded on:

January 19, 1968

Label:

Blue Note (BST 84288)

Concert Key:

B-flat

Vocal Range:

, to

Style:

Swing (medium up)
Trumpet - Woody Shaw
Tenor Sax - Hank Mobley
Guitar - George Benson
Piano - Lamont Johnson
Bass - Bob Cranshaw
Drums - Billy Higgins
Hank Mobley wrote many songs with specific players in mind—often cleverly titled—and
Good Picken's
, his feature for
George Benson
, is a fine example. This song is full of fills for the soloist, showcasing the guitar's role as a solo instrument in a hard bop setting.
The head largely alternates between two measures of melody and two measures of solo, broken up by a solo break in the last two measures of the 14-measure bridge. The A sections are 16 measures long and feature angular melody phrases that rise in fourths—a similar "bag" to Mobley's earlier song
The Break Through
. On the bridge the melody phrases are simpler and more bluesy.
The changes are quite simple, almost modal with eight measures of B♭7 at the beginning. D♭m6 in the 11th and 12th measures, a passing chord preceded by C7 and followed by Cm7, can be thought of as G♭7/D♭.
Though recorded as a guitar feature, this song works just as well with a different solo instrument playing the fills. Alternatively, these fills can be broken up with multiple melody instruments trading.
On this briskly tipping track from Hank Mobley's record "
Reach Out
,"
George Benson
certainly delivers some good picking. Cutting loose on the head, Benson weaves and bobs between Mobley and trumpeter Woody Shaw with intricate single note lines. For the A and C sections, he punctuates the horns' written two-bar phrases with his own two-bar solo flights. On the B section, he continues to solo around the melody before lighting up the two-measure break that leads into C.
Just three days before this track was recorded, Benson played on Miles Davis' "Miles in the Sky," where he can be heard on
Paraphernalia
. Though similar in their quick tempo,
Paraphernalia
and
Good Picken's
occupy different stylistic realms; the former has a much looser arrangement with more harmonic freedom than the latter's tighter form and changes. However, Benson shines on both as a versatile sideman. While he freely interprets an ostinato-like figure on
Paraphernalia
with octaves, adding to the background texture, on
Good Picken's
he asserts himself as the main feature, soloing throughout the head around Mobley's written melody.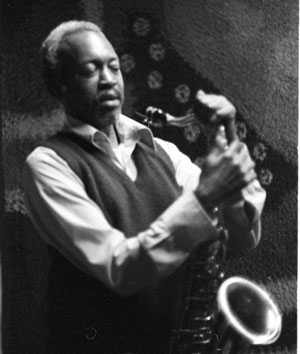 July 7, 1930 – May 30, 1986
Hank Mobley is one of the most acclaimed tenor saxophonists in modern jazz history. He is recognized by musicians and critics alike as one of the most important and eloquent jazz instrumentalists of all time. He recorded well over 100 of his own original compositions and left an indelible mark on the post-bop jazz scene. Read more...