Grant Green
June 6, 1935 – January 31, 1979
| | |
| --- | --- |
| Instrument | guitar |
| Birthplace | St. Louis MO |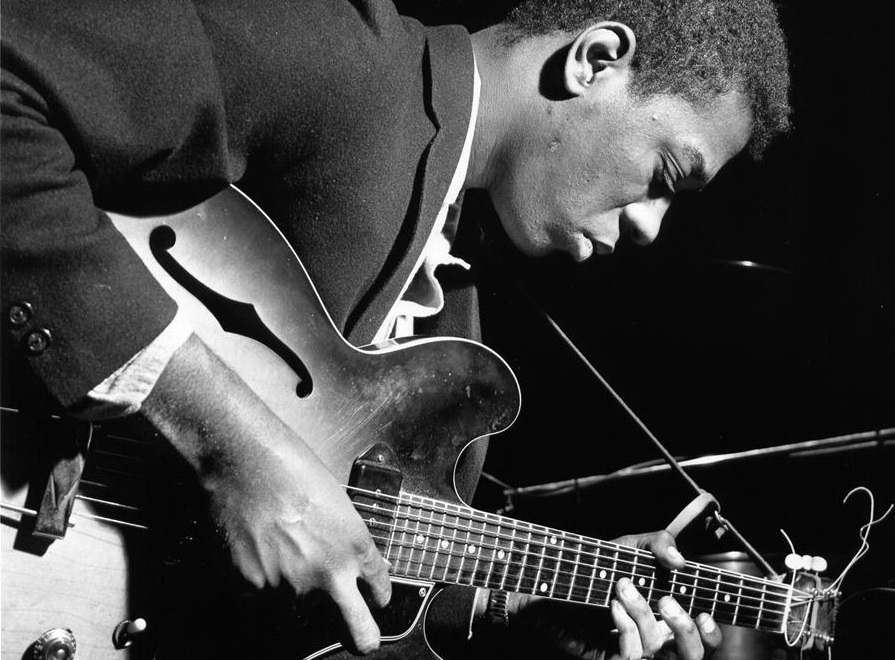 One of the most influential and important guitarists in jazz, Grant Green stood out for his exquisite melodic sense, deep rhythmic feel, and distinctive tone. Born into a musical household in St. Louis, Missouri, the guitarist grew up in a milieu of gospel and boogie-woogie. This early environment profoundly shaped Green's trajectory as a musician.
He began playing the guitar professionally by the time he was thirteen years old, and in 1956, at the age of 21, Green made his first recorded appearance on a session for the organ player Tommy Dean. Interestingly, Green became known for his lasting musical relationships with organ legends such as Baby Face Willett, Jack McDuff, and Big John Patton.
Although Green's initial recorded work highlights his background in soul, the guitarist was well versed in the bebop tradition pioneered by Charlie Parker. Green primarily looked to horn players for inspiration, but he was also influenced by jazz guitar giants such as Jimmy Raney and Charlie Christian.
Ultimately, Green blended these diverse influences into a distinctive style. While many guitar players favored a dark and round tone, Green preferred to play with a more acoustic tone. Seminal records such as Grant's "First Stand" (1961), "Grantstand" (1961), "Idle Moments" (1963), "Solid" (1964), and "The Matador" (1964) showcase Green's iconic sound, impeccable phrasing, and deep groove.
Later in his career, Green incorporated soul, funk, and Latin elements into his playing and recorded works. This led to increased popularity outside of jazz circles and, at the same time, criticism from within the jazz community. Nevertheless, Green stayed true to himself and left a legacy that has influenced many of the great modern day jazz guitarists such as George Benson, Pat Martino, and Peter Bernstein.