Break Through

– Hank Mobley

A funky, swinging riff blues with a twist—check out our notes to learn more about this head and how to play it.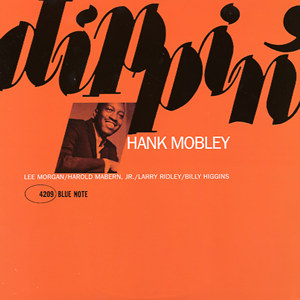 All selected items will be available for download after purchase.
Recording:

Hank Mobley - Dippin'

Recorded on:

June 18, 1965

Label:

Blue Note (BLP 4209)

Concert Key:

B-flat

Vocal Range:

, to

Style:

Swing (medium up)
Trumpet - Lee Morgan
Tenor Sax - Hank Mobley
Piano - Harold Mabern
Bass - Larry Ridley
Drums - Billy Higgins
Our audio excerpt begins at the top of the melody after the 8-measure drum intro. A riff blues with a twist, The Break Through offers some musical elements that you can apply in playing the blues. Starting on the "V" chord in the 9th measure, a cycle of dominant seventh chords descend in whole steps before resolving back to the melody. These alternative blues chord changes are applied to both the melody and the solo sections. The melody line is built on intervals of fourths, which can be a useful improvisational tool. This track is a funky swinger and leaves plenty of space for interplay between the rhythm section and the front line.

Hank first recorded The Break Through on his "Dippin'" album for Blue Note, and this great Mobley blues line has been recorded by other important artists over the years. If you search to see if Hank recorded it himself again after his "Dippin'" date, you may not immediately find it, because when he did record it again on a session he co-led with Cedar Walton for the Muse label in 1972, it became the album title track and was labeled simply Breakthrough. So if you're searching for more recordings of this great Mobley head, be sure to search both titles. The correct title is The Break Through.
A five-page in-depth drum transcription of Billy Higgins playing Hank Mobley's blues
The Break Through.
-- eight-bar drum intro
-- time playing behind the melody in (two twelve-bar blues choruses)
-- 1st eight bars of time playing behind Hank Mobley's solo
-- four choruses of trading fours with drums (with stickings included)
-- time playing behind the melody out (two twelve-bar blues choruses)
This drum transcription features some of the best Billy Higgins has to offer. His cymbal beat is so strong throughout the recording. You can really hear clearly where his time feel falls, both straight and swung. Billy, of course, is known for his unique time feel and groove, but he takes some fantastic fours on this recording
clip
. Also make sure to check out Mobley and Higgins revisiting this song seven years later on the Cedar Walton/Hank Mobley recording "Breakthrough!"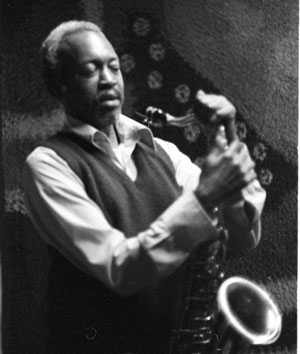 July 7, 1930 – May 30, 1986
Hank Mobley is one of the most acclaimed tenor saxophonists in modern jazz history. He is recognized by musicians and critics alike as one of the most important and eloquent jazz instrumentalists of all time. He recorded well over 100 of his own original compositions and left an indelible mark on the post-bop jazz scene. Read more...