Lookin' East

– Hank Mobley

A mellow Hank Mobley groove piece. Lead sheets, second parts and concert condensed score available.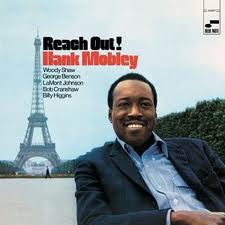 All selected items will be available for download after purchase.
Recording:

Hank Mobley - Reach Out!

Recorded on:

January 19, 1968

Label:

Blue Note (BST 84288)

Concert Key:

D minor

Vocal Range:

, to

Style:

Swing (groove - medium)
Trumpet - Woody Shaw
Tenor Sax - Hank Mobley
Piano - Lamont Johnson
Guitar - George Benson
Bass - Bob Cranshaw
Drums - Billy Higgins
The laid back, easy groove of Lookin' East makes it a solid addition for any set—it'll cool off a hard-hitting bebop set or wake up a stretch of heavy ballads. Our audio excerpt starts at the beginning of the recorded track.

It's a 24-measure ABC form melody with important rhythm section hits punctuating the first four measures of the B section. The B section then returns to the 2-feel of the A section. The C section has an entirely different two-measure rhythmic hit formula. The hits are also part of the solo section, so the hits are notated in all editions.

Since this was originally recorded as a quintet, there are multiple purchasing options available: Our concert Condensed Score shows everything notated as it sounds. The C treble clef lead sheet is written an octave higher, so it's perfect for guitarists. It's also the correct range for the flute.

Lookin' East
comes from Hank's album "
Reach Out!
", a venture out of hard bop into more of a soul- jazz vibe. This was Hank's last date before moving to Europe (he was there from 1968-1970). He would do his next Blue Note leader date, "The Flip," in Paris, France, on July 12, 1969.
Not more than three days after playing on Miles Davis' seminal record "Miles in the Sky," where Davis and his young band of Herbie Hancock, Tony Williams and Ron Carter can be heard breaking new ground with harmonic and rhythmic abstraction, George Benson recorded with Hank Mobley on this deeply swinging session. While the track featuring Benson from the Davis record,
Paraphernalia,
is much more modern and open than Mobley's earthy, bluesy
Lookin' East
, Benson demonstrates on both why he was a top call sideman; in both cases he draws from his well of funk and R&B comping vocabulary to add an extra dimension to the rhythm section while leaving ample space for the pianist.
Many times, your role as a guitarist in the rhythm section is to add just a little accompaniment behind the melody, especially, as in this case, when there is also a piano comping. Here,
George Benson
contributes some light chordal stabs to the A section of the melody and a single-note line to the rhythm section hits at C.
After comping alongside pianist Lamont Johnson in the same funky fashion and restating his C section part under Woody Shaw's trumpet solo, he plays a bluesy chorus of his own. George's role is the same for the out melody. As he masterfully demonstrates, the guitar can add an extra flair to an otherwise swinging arrangement while blending seamlessly with the other instruments.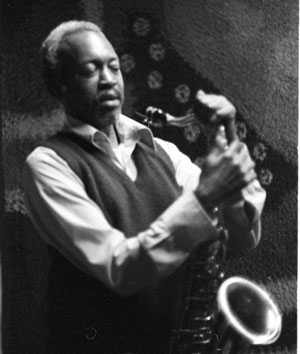 July 7, 1930 – May 30, 1986
Hank Mobley is one of the most acclaimed tenor saxophonists in modern jazz history. He is recognized by musicians and critics alike as one of the most important and eloquent jazz instrumentalists of all time. He recorded well over 100 of his own original compositions and left an indelible mark on the post-bop jazz scene. Read more...