Don Friedman
May 4, 1935 – June 30, 2016
| | |
| --- | --- |
| Instrument | piano |
| Birthplace | San Francisco, CA |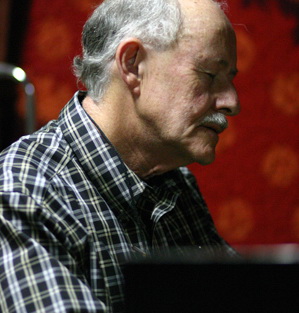 Don Friedman was only four years old, living in San Francisco, when he started playing his parents' piano. A year later, he started lessons with a private teacher. His love for jazz music was born when he moved to L.A. and heard the likes of Les Brown and Lee Konitz for the first time.
A graduate of Los Angeles City College for jazz studies, Friedman was thrown into the working world of the West Coast jazz scene with groups that included Chet Baker, Ornette Coleman, Scott LaFaro, Dexter Gordon and Buddy Collette. After turning 20, Don recorded his first album on May 25, 1955, with trumpeter Jack Millman for Decca Records. At 21 years of age, he was hired by Buddy DeFranco for a tour, and was inspired to move to New York.
His first recording date in New York was in the summer of 1960 with saxophonist John Handy for Roulette. On March 17 and April 4, 1961, he was in the studio recording the first of two important Booker Little sextet projects, the "Out Front" sessions with Little, Eric Dolphy, Julian Priester, Max Roach and bassists Art Davis and Ron Carter.
After Friedman made his own first official recording as a leader on June 12, a trio date with Chuck Israels and Joe Hunt for Riverside Records ("A Day In The City"), Don recorded "Booker Little And Friend" with Little and sidemen George Coleman, Julian Priester, Reggie Workman and Pete LaRoca. On May 12, 1962, Don recorded his second trio leader date for Riverside ("Circle Waltz").
Flourishing in New York, Don quickly gained momentum both as a leader and as a sideman, starting (chronologically) with recordings by Bobby Hackett, Herbie Mann, Dave Pike, Charles Lloyd, Elvin Jones, Jimmy Giuffre, Attila Zoller, Joe Henderson and, on July 24, 1967, with Clark Terry. Friedman continued a playing and recording relationship with Terry as long as Terry was able to play. In 1965, Friedman was honored by being named a New Star in DownBeat Magazine's annual Critics' Poll.
Mourning his death in 2016, BMI called Don " one of our most treasured affiliates, [a] versatile and harmonically adventurous pianist.".