Ballade In C-sharp Minor

– Don Friedman

This beautiful, passionate ballad is an early version of Don's later composition Minor Ballade. As the title implies, it stays in one key rather than modulating like Minor Ballade does.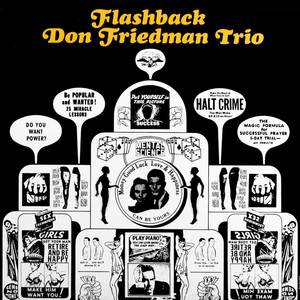 All selected items will be available for download after purchase.
Recording:

Don Friedman - Flashback

Recorded on:

May 16, 1963

Label:

Riverside (RLP 463)

Concert Key:

C-sharp minor

Vocal Range:

, to

Style:

Ballad
Piano - Don Friedman
Bass - Dick Kniss
Drums - Dick Berk
A beautiful ballad with a passionate, lyrical melody. It starts on the major 7th, which in this minor key gives the song a particular emotional depth.
Ballade In C-sharp Minor
is the first version of a song Don recorded with two other titles,
Pas De Duo
and
Minor Ballade
. Unlike those later versions, this song is in C♯ minor from the beginning rather than starting in C minor and modulating up a half step, making the form AABC rather than ABCD. The last measure of the A section in this version is in 3/4; the C section ends the same way. The melody on the bridge is essentially the same as that of
Minor Ballade
, but rhythmically a bit different.
Another version of this song, titled
Ballade
, appears on "Themes And Variations", a solo piano album Don Friedman recorded in 1979 in Ludwigsburg, Germany. Don plays it rubato, without implying 3/4 at the ends of the A and C sections. He improvises on the bridge of the in and out heads.
"
Flashback
" was Don Friedman's third Riverside album as a leader. This was the first studio recording of both bassist Dick Kniss and drummer Dick Berk. Kniss later played with tenor saxophonist
J.R. Monterose
, while Berk's next recording was on tenor saxophonist
Bill Barron
's album "Now Hear This." Don's 1964 album "Dreams And Explorations" features Kniss and Berk with guitarist Attila Zoller.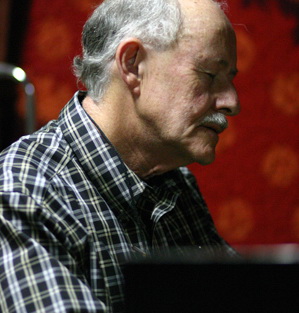 May 4, 1935 – June 30, 2016
Don Friedman was only four years old, living in San Francisco, when he started playing his parents' piano. A year later, he started lessons with a private teacher. His love for jazz music was born when he moved to L.A. and heard the likes of Les Brown and Lee Konitz for the first time. Read more...